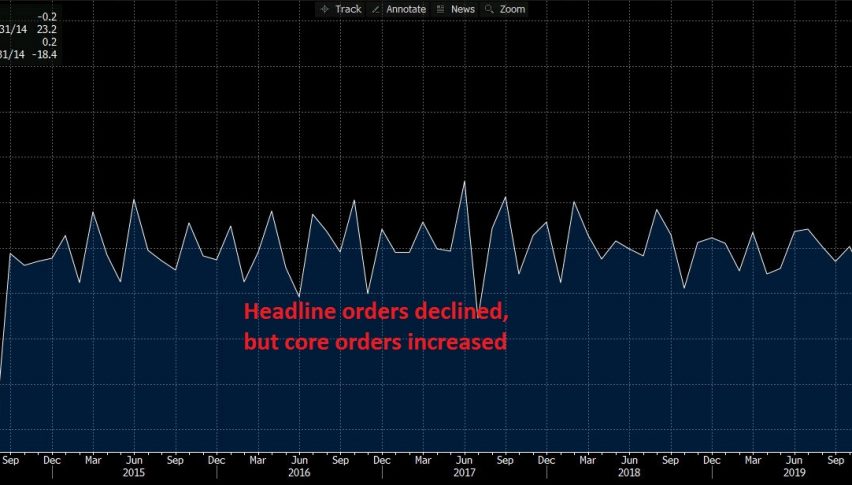 Negative Headline Number for US Goods Orders, But the Overall Report Is Positive
The US durable goods orders report was released a while ago. At first glance, it looked negative, as headline goods orders declined in January, but they missed expectations nonetheless, which were for a big decline of 1.5%. Core orders on the other hand, posted a decent increase, beating expectations too. Below is the report with the components:
Durable goods orders fall -0.2% versus -0.1% estimate. The prior month was revised to 2.9% from 2.4% previously reported
Core durable goods, ex transportation +0.9% versus +0.2% estimate. Prior month revised to +0.1% from -0.1% previously reported
Durable goods capital goods orders, nondefense, ex air +1.1% versus +0.1% estimate. Prior month revised to -0.5% versus -0.8% previously reported
Capital goods shipments, nondefense ex air 1.1% versus 0.0% estimate. Prior month revised to -0.1% from -0.3%
Everything is up compared to December. December itself was pretty strong, as headline sales jumped by 2.4%, but that was revised even  higher to 2.9% today. The GDP report (second estimate) for Q4 of last year was released at the same time and it also had mostly positive components, but the USD was unfazed, as markets remain concentrated on coronavirus.