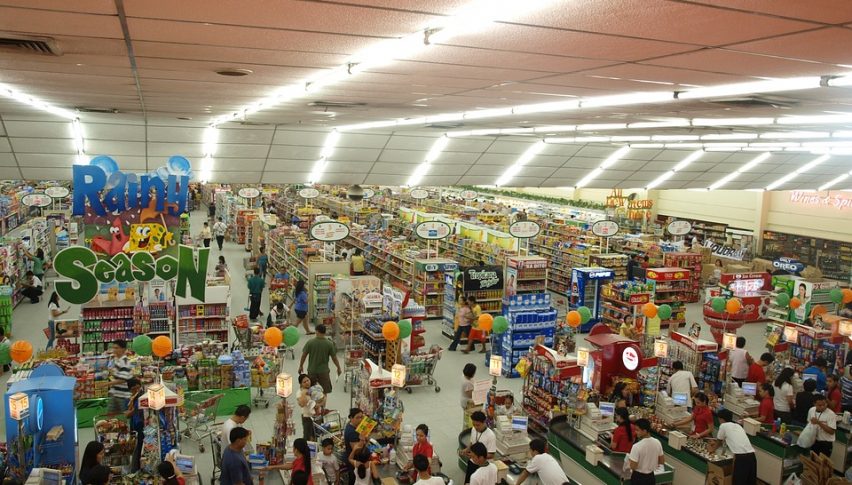 Will the Coronavirus Outbreak Impact US Consumer Spending?
Posted Thursday, February 27, 2020 by
Arslan Butt
• 1 min read
Although the coronavirus outbreak is yet to impact the US directly, Wall Street has seen several days of bearish trading lately over rising worries that it could soon escalate into a global pandemic. Even as officials try to reassure markets that the impact of the virus on the US economy will be minimal and short-lived, prolonged weakness in US stock markets could see a spillover effect on denting consumer spending in the country.
A dip in consumer sentiment could have a significant impact on US's economic growth, and could threaten to derail US's longest ever recorded economic expansion. As the mood in the markets turns cautious and authorities have started issuing warnings to American citizens to prepare for a possible spread of the virus into the US, consumers are likely to turn more hesitant to make key purchases.
Traditionally, there has been a direct correlation observed between market volatility and consumer spending in the US. In December 2018, SPX fell 2.9% lower and in the corresponding month, the Commerce Department noted a 3% MoM decline in core retail sales. On Tuesday, S&P 500 closed 7.6% lower, causing losses up to $2.1 trillion to investors in a short span of just four days.
Consumer spending can also be affected by possible disruptions to global supply chains as a result of the extended shutdown across several regions in China. Although some factories have reopened, it will take some time for production to bounce back to normal levels across the country, a leading manufacturing hub for multinational companies.