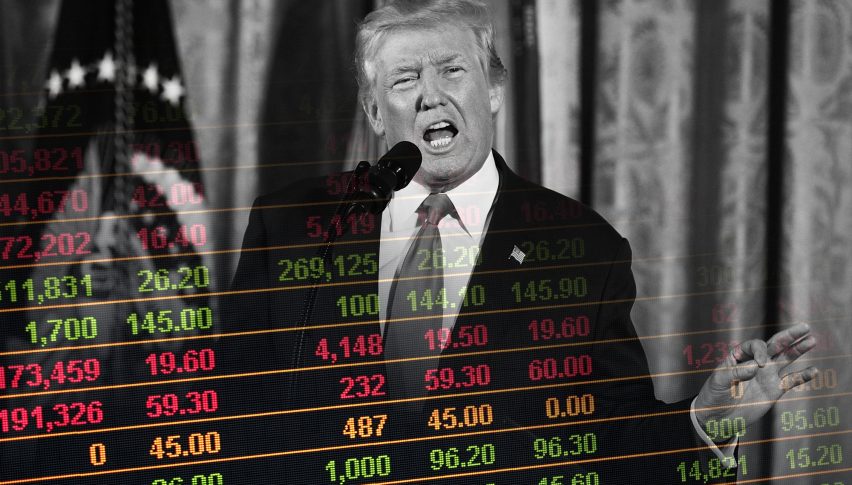 U.S. Stocks On The Verge Of Long-Term Correction
The term "correction" is always a hotly debated topic in the financial markets. Analysts and traders seldom agree on what constitutes a correction, or how it is different from a pullback. To tell you the truth, there is a lot of guesswork involved in identifying corrections in stocks, currencies, or commodities. In this piece, I'll give you my two cents on where the Dow Jones Industrial Average (DJIA, DOW) stands and a few possible scenarios moving forward.
February Was A Trainwreck For U.S. Stocks
Last week was a historic one on Wall Street. The coronavirus panic swept through the markets, prompting revaluations of everything from corn to Caterpillar stock. U.S. equities didn't weather the storm very well at all, led by a five-session 12% drop in the DOW. Analysts immediately began citing the lessons of 2008, calling the plunge a major correction and the precursor to a recession. Given the degree and compressed timeline of the selloff, it's tough to argue with any of these points.  
The chart above gives us a clear look at the "Trump Rally" in U.S. stocks, from Election Day 2016 to February 2020. A few items jump off the page:
Since the November 2016 opening bell, the DOW is up roughly 7250 points (+39.9%).

The bearish action of the past seven sessions has driven February to a loss of 2910 points (-10.2%). 

From the all-time-highs posted back in mid-February, the DOW is off 4159 (-14.06%).

The psychological level of 25,000 is now back in play.

The long-term bullish trend remains intact as price is above the 38% Retracement (25,109). 
So, are we officially in a stock market correction? In the short-term, yes. Since November of 2016? Almost. The 38% Fibonacci Retracement of the Trump Rally sits at 25,109; this is a crucial long-term support level. It was tested last Friday and held firm as support. If this area is taken out, be ready for a swift plunge to the 62% Fibonacci Retracement at 22,347.
Going into this week's action, keep a close eye on these long-term levels in the DOW:
Resistance(1): Bollinger MP, 25,727

Support(1): Monthly SMA, 25,312

Two-Way Catalyst: Psyche Level, 25,000

Support(2): 38% Retracement, 25,109 

Support(3): 62% Retracement, 22,347
Overview
No doubt about it, the DOW put up a big red candle in February. Nonetheless, U.S. stock market bulls did show some resilience in a furious late-Friday buyback. In addition, Monday is the first trading day of March and the Dow did close February above 25,000. Barring a catastrophic weekend news cycle ― and that's a big assumption ― we may be in for some early bids on Monday's open.
However, two major fundamentals are going to move the U.S. markets this week: the coronavirus and Super Tuesday. Should NOVID-19 continue to spread and socialist Democratic candidate Bernie Sanders win big, the DOW will likely test the 62% Fibonacci Retracement (22,347) in short order. 
Going into a volatile trading week, it's critical to be extra diligent when it comes to trade location. We are seeing wide daily ranges across the forex, commodities and stock markets. If you miss your entry, wait for another ― chasing price can quickly get expensive. 
There are great opportunities to prosper in these volatile markets. Be sure to stay tuned to FX Leaders for trading signals and recommendations on how you can capitalize on the action.