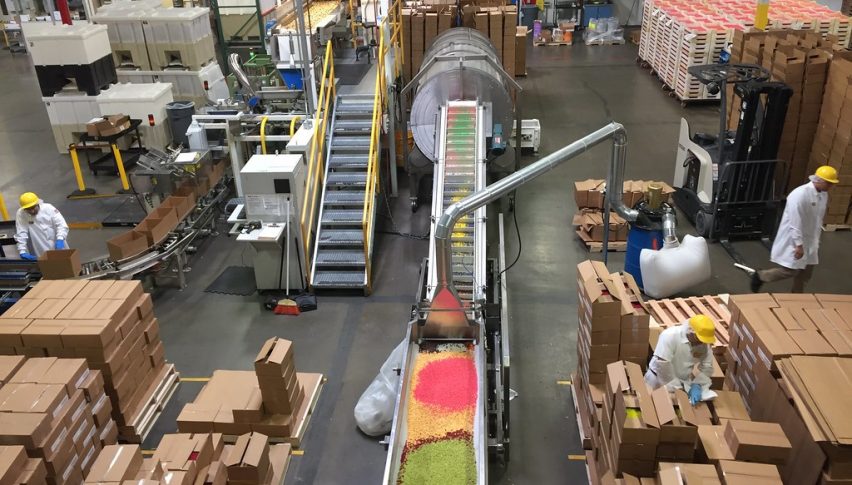 Daily Brief, Mar 2: Economic Events Outlook – Brace for Flood of Euro, UK & US PMIs
Posted Monday, March 2, 2020 by
Arslan Butt
• 2 min read
Good morning, traders.
The US dollar weakened against the Euro and the Japanese yen after comments by Fed Chair Jerome Powell led investors to expect interest rate cuts in March. The US official data showed that personal spending increased by 0.2% on month in January (0.3% expected), and personal income grew 0.6% (+0.4% expected).
The Market News International Chicago Purchasing Managers' Index climbed to 49.0 in February (46.0 expected) from 42.9 in January, while the final readings of February University of Michigan Consumer Sentiment Index posted 101.0 (100.7 expected).
Let's take a look at the top highlighted economic events of the day.
Watchlist – Economic Events Outlook
The European, UK and the US economies are due to release a series of economic events, which mainly include the Manufacturing and Services PMI data.
What is PMI?
Firstly, let me help you understand what these PMI figures are. PMI stands for Purchasing Managers' Index, and it's a leading indicator of economic health – businesses react quickly to market conditions, and their purchasing managers hold perhaps the most current and relevant insight into the company's view of the economy.
Derivation & Impact
It's a survey of about 300 purchasing managers, which asks respondents to rate the relative level of business conditions, including employment, production, new orders, prices, supplier deliveries, and inventories. Purchasing managers are the initial people to react to slow market conditions, as they reduce demand if they feel less optimistic or uncertain about the economy.
The PMI figures have a standard threshold of 50. Above 50.0 indicates industry expansion, below symbolizes contraction. So today, all the PMI figures that come below 50 are going to weigh on the single currency Euro. Brace yourselves.
EUR – French Final Manufacturing PMI – The figure is due at 8:50 GMT with a forecast of 49.7 vs. 49.7 during the previous month. Since the data isn't expected to show deviation, we may see a neutral impact on this news.
EUR – German Final Manufacturing PMI – It's coming out at 8:55 GMT, just 5 minutes after the French Final PMI. Since Germany is one of the biggest business hubs of the Eurozone, its data seems to have a major impact on the market.

Since Q4 2018, the PMI figures are staying below 50, which show slacks in the German manufacturing sector. Even now, in February 2020, the German manufacturing PMI has dropped gradually to 45.3.
The economy is expected to show a slight surge in PMI figure from 45.3to 47.8, which is likely to support the single currency Euro.
GBP – Final Manufacturing PMI – At 9:30 GMT, Markit is due to release Final Manufacturing PMI with a neutral forecast of 51.9 vs. 51.9 during the prior month. Since it's above 50, it may place any slight bullish impact on the market traders will be expecting a further improvement in the UK PMI figures.
By any means, if the number crosses below 50, we may see some dramatic price action in Sterling, mainly on the lower side of the news release.
USD – Final Manufacturing PMI – Besides Eurozone, the US economy is also due to report final manufacturing PMI figures at 9:30 GMT. The United States was struggling with its PMI figures lately, perhaps in the wake of the US-China trade war, as its aftershocks are still impacting both nations. Moreover, the coronavirus now has more to do with these numbers as this has become the global threat.
February's PMI figure is expected to be 51.9, which is far higher than 50.0 beforehand. We may notice no reaction in case the figure comes out at 51.9. However, a drop below this figure can trigger sell-off in the dollar today as investors will start trading dollar with stronger Fed rate cut sentiments.
Good luck today, and see you soon with the next update!
We have turned bearish in EUR/USD as the bullish pressure fading and the price heading for 1.07 now
1 day ago