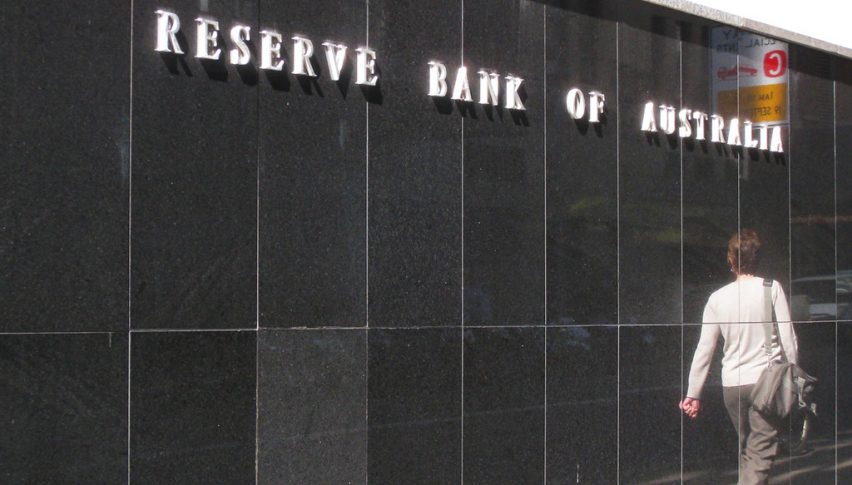 Forex Signals US Session Brief, March 3 – Aussie Leads the Way Up, Despite the Rate Cut From the RBA
The Reserve bank of Australia held its usual meeting during the Asian session and they cut interest rates from 0.75% to 0.50%. But, there was no knee-jerk reaction lower in AUD/USD after he rate cut, mainly because traders were anticipating such a cut, due to the spread of coronavirus, which is hurting the global economy. Instead, the Aussie has retraced higher today as the sentiment has improved a little.
But, it's not exactly turning positive either, as European stock markets are trading around the opening levels now. This morning, we also had the UK construction PMI and the Eurozone inflation reports being released. The construction sector had fallen in recession in Britain, but today's report showed a jump for February and now it has left contraction behind, as the future of the UK becomes more clear after the elections. But, if coronavirus keeps spreading in UK, then we might see a dive into contraction again, as workers isolate themselves, but I hope that won't be the case. Inflation moved lower in the Eurozone during February, but core inflation ticked higher, which is more important.
The European Session
UK Construction PMI – The construction sector had fallen in contraction in the UK since early last year, which turned into recession. The decline bottomed out at 43.1 points in June and has been improving since then. But, this sector remained in recession until January, as the future of the UK was quite uncertain. But, now that we know where the UK is heading, the situation has improved and today's PMI report showed that this sector jumped out of recession last month, coming at 52.6 points, up form 48.6 in January and beating expectations of 49 points.
BOE's Carney Speaking – The Bank of England chairman mark Carney was speaking on the economy and the interest rates this morning. He sounded like the BOE is going to cut rates, but the timing is not yet known. he made the following comments:

We will take all necessary steps to support the UK economy
If UK economic recovery is not sustained, BOE may need to act
Interest rates likely to remain low for some time
Low rates have helped keep the economy at equilibrium
We are in frequent contact with international peers, including G7, G20 and IMF
BOE will take all necessary steps to support UK economy, financial system
BOE's role is to help UK businesses, households manage through an economic shock
It could prove to be a large one but will ultimately be temporary
Disappointed that global economy remains in a low growth, low inflation equilibrium
UK economy is recovering but it is still early days

Eurozone CPI Inflation Report – Inflation has been a headache for the European Central Bank. It cooled off considerably last year, falling to 0.7%. Although, it picked up in the last few months of last year, increasing to 1.4%. Last month though, core CPI cooled off to 1.1% after a few months of increasing, bringing it closer to the 1% red line for the ECB.Today's report was released a while ago for this month and it was a bit of a mixed one:

Eurozone February preliminary CPI +1.2% vs +1.2% y/y expected
January stood at +1.4%
Core CPI +1.2% vs +1.2% y/y expected
January core CPI +1.1%

ECB Still Calling for Fiscal Stimulus From Eurozone Governments – The ECB governing council member, Robert Holzmann made some comments earlier today.

Monetary policy actions are secondary to fiscal support
ECB must stay vigilant, but not overreact
TLTROs will be under consideration next week
Sees no urgency to move on TLTROs
US Session
G7 ready to Take Action? – The US Treasury released the G7 statement on its website. G7 says that they are ready to take action, including fiscal tools, where needed. Below is the statement:
ECB's Kazimir Speaking – The ECB member Kazimir, who is the Slovak central banker, commented earlier today about the G7. It didn't sound like he's in any rush to act. There is talk of a lending program for SMEs impacted by the drop in activity. I think he's referring to QE and rate cuts, not something like that. Below is the tweeet:
"G7 coordination, aimed to shield the global economy, is much appreciated. Important for ECB to remain alert, monitor situation. There's no imminent need to act, but we're ready to step in when and where necessary. Panic & overreaction could cost us a lot."
Coronavirus Update –


Country,
Other
Total
Cases
New
Cases
Total
Deaths
New
Deaths
Active
Cases
Total
Recovered
Serious,
Critical
China
80,152
+126
2,945
+33
29,810
47,397
6,806
S. Korea
5,186
+851
34
+6
5,118
34
27
Iran
2,336
+835
77
+11
1,824
435
Italy
2,036
52
1,835
149
166
Diamond Princess
706
6
600
100
36
Japan
283
+9
6
234
43
23
France
204
+13
4
+1
188
12
8
Germany
188
+23
172
16
2
Spain
153
+33
151
2
3
Singapore
110
+2
32
78
6
USA
103
+3
6
88
9
7
Hong Kong
101
+1
2
62
37
6
Kuwait
56
56
U.K.
51
+12
43
8
Bahrain
49
49
Switzerland
47
+17
45
2
Thailand
43
1
12
30
1
Taiwan
42
+1
1
29
12
1
Australia
39
+6
1
23
15
1
Malaysia
36
+7
14
22
Norway
32
+7
32
Canada
27
20
7
Iraq
26
26
Netherlands
24
+6
24
1
Sweden
24
+9
24
Austria
21
+3
21
Trades in Sight
The main trend is bearish
The retrace higher is complete on H4 chart
The 20 SMA provided resistance
The sentiment remains negative
The 20 SMA is stopping the climb for AUD/USD
AUD/USD has been bearish for about two years, when the FED was in the middle of a tightening cycle. Although just like in NZD/USD, we saw a retrace higher in the last few months of 2019, as the sentiment improved on prospects of a partial trade deal between US and China. But, the good times ended with the old year and this year the sentiment turned negative right away, as tensions in the Middle East grew. Then came coronavirus, which has turned the sentiment massively bearish and the data released from China over the weekend showed that the economy has fallen deep in contraction due to the shutdown.
This will reduce the demand for raw materials and other goods from Australia, so the AUD should remain bearish. But, the odds of FED cutting interest rates this month have gone up to 100% and the USD has weakened in recent sessions, mainly shown in EUR/USD which has climbed nearly 4 cents since last week. As a result, AUD/USD has retraced higher in the last few sessions, but the retrace seems complete now on the H4 time-frame chart. The price has found resistance at the 20 SMA (grey) which has done this job before and it is also overbought. Buyers seem exhausted now and a morning star candlestick formed below the 20 SMA, which is a reversing signal. We decided to sell the retrace, so now we are short on AUD/USD.
In Conclusion
Stock markets again opened with bearish gap lower this Tuesday morning, but they reversed higher as the European session progressed. Although, I think that the decline will resume again, as coronavirus spreads across the globe. The FED has just delivered a surprise rate cut now and the USD is tumbling lower now.