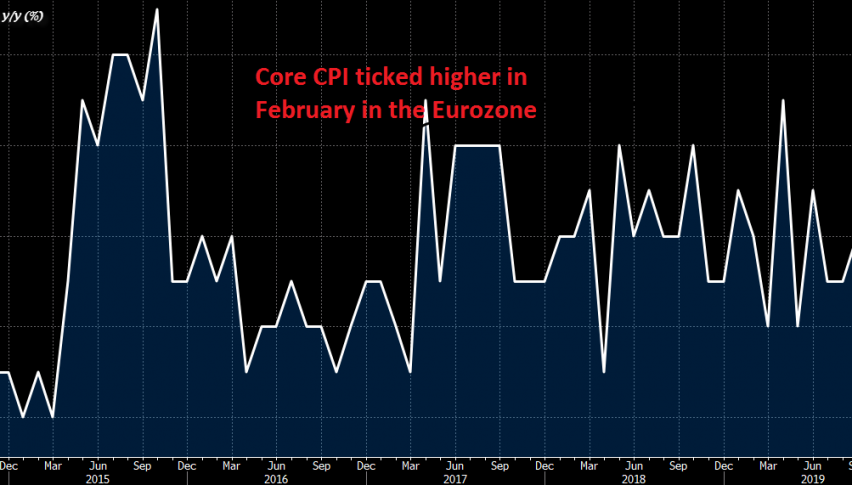 Inflation Moves Lower, But Core CPI Ticks Higher in Eurozone
Inflation has been a headache for the European Central Bank. It cooled off considerably last year, falling to 0.7%. Although, it picked up in the last few months of last year, increasing to 1.4%. Last month though, core CPI cooled off to 1.1% after a few months of increasing, bringing it closer to the 1% red line for the ECB.
Today's report was released a while ago for this month and it was a bit of a mixed one:
Eurozone February preliminary CPI +1.2% vs +1.2% y/y expected
January stood at +1.4%
Core CPI +1.2% vs +1.2% y/y expected
January core CPI +1.1%
Headline CPI seems to have weakened again, falling to 1.2%, as the sentiment from coronavirus hits the energy market. But at least core CPI ticked higher to 1.2%, easing some of the headache for the ECB. Although, I expect inflation to cool off again, as the Eurozone economy weakens due to the spread of coronavirus.