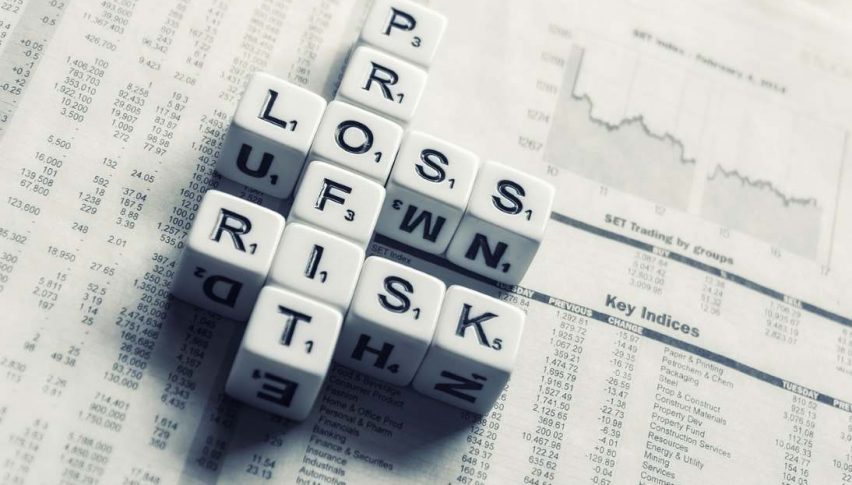 DOW, S&P 500, NASDAQ Give Back Wednesday's Gains
The chaos on Wall Street continues as the leading indices are once again experiencing historic levels of volatility. With only a few hours left until the closing bell, the DJIA DOW (-915), S&P 500 SPX (-101), and NASDAQ (-252) are all deep into the red. No doubt about it, coronavirus panic is the primary market driver for U.S. equities and risk assets.
In a Live Market Update from Wednesday, I outlined a bullish scenario above daily resistance in the March E-mini DOW. Prices jumped during the late session by nearly 500 points to close in a positive short-term technical position. Unfortunately, more COVID-19 headlines undermined the sentiment for today's session. 
Sorting through the key fundamentals, here are the three primary market drivers to be aware of:
Politics: At this juncture, it appears that socialist Democratic candidate Bernie Sanders is on his last leg. The odds of Sanders winning the Democrat nomination stand at 18%. Overnight, opposition candidate Michael Bloomberg pledged his support and capital to front-runner Joe Biden.
COVID-19: The coronavirus outbreak has expanded on U.S. soil. 162 confirmed cases have been reported in 18 states, resulting in 11 fatalities. California is the latest to declare a state of emergency.
Interest Rates: In addition to Tuesday's emergency ½ point rate cut, the markets are pricing in another ½ point cut at the March 18 FED meeting. If correct, the Federal Funds Target Rate will be 0.50-0.75% going into April 1.
Each of these elements is driving volatility to assets across the board. For some perspective, let's check in on the technical outlook for the DOW.
March E-mini DOW Futures Give Back Wednesday's Gains
Since the Spike Low (24,675) was established last Friday, prices have chopped around the daily 38% Retracement at 26,535. Moving forward, this area is setting up to be a key driver of two-way action.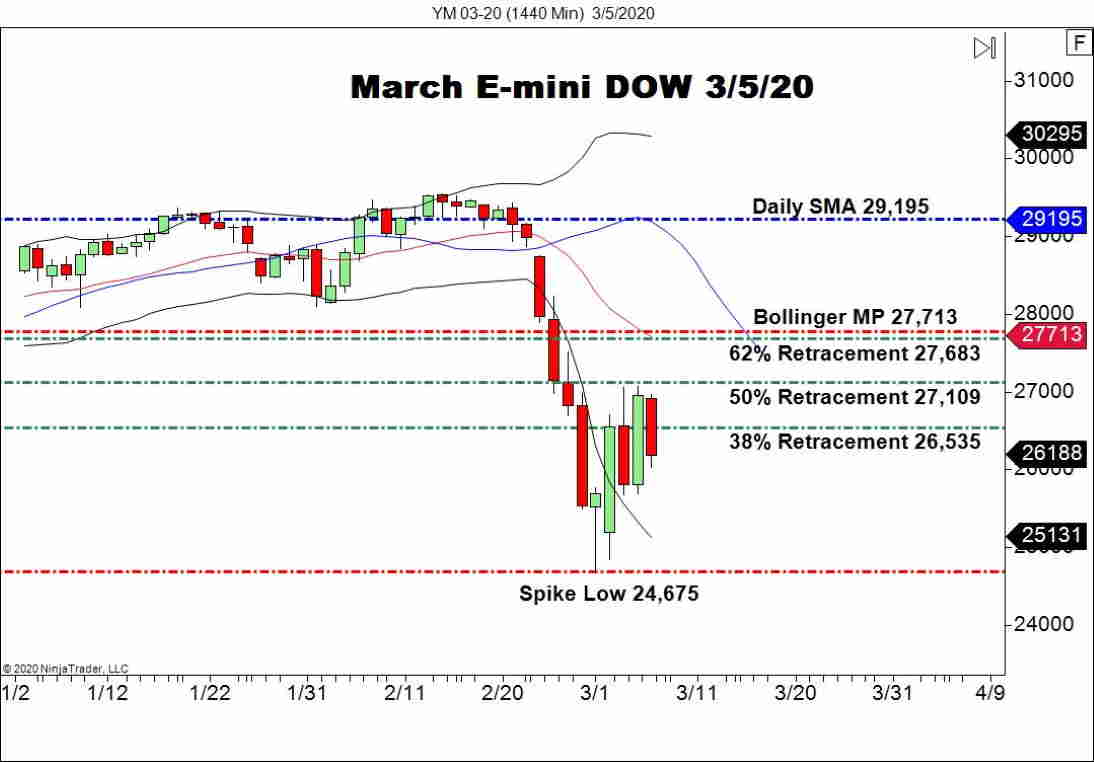 Overview: As we roll toward Friday's closing bell, anything is possible for U.S. equities. Like last week, it will be a surprise if the DOW closes on a positive note. However, given the heavy levels of participation and COVID-19 angst, it's anyone's guess how the next 24-hours will pan out.
One thing is for certain ― the 38% Retracement (26,535) is the key level in the DOW. If 26,500-26,000 sets up as valid resistance, look for a swift test of the Spike Low (24,675) to develop very quickly.