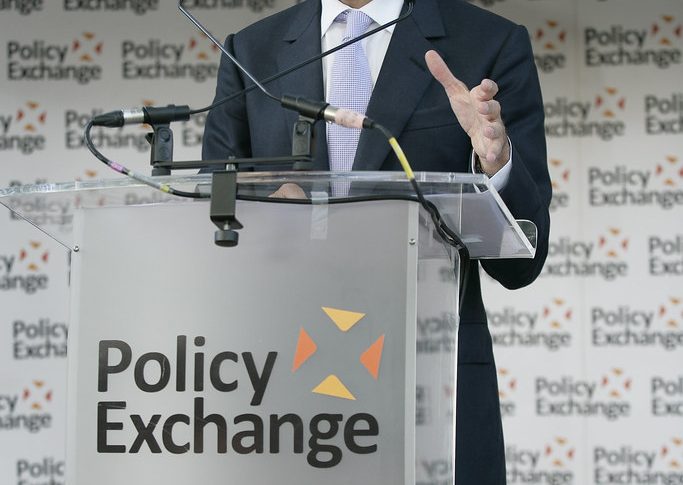 Forex Signals US Session Brief, March 11 – The BOE Cuts Rates by 50 BPS Too, But No One Cares About Rates Now
Seems like central banks are falling one after another. Some major central banks such as the FED and the RBA have already cut rates by 50 basis points and are expected to cut further as coronavirus spread i hurting the global economy. The Bank of England joined the rest of the pack now, cutting interest rates by 50 bps as well this morning in an unanimous decision. BOE Chairman Mar Carney said that they could cut again, close to 0%, but the GBP didn't mind much. It ignored the rate cut, the statement from the BOE, as well as the GDP and a number of other reports today. The GDP fell flat, while construction contracted, but everyone is trading the coronavirus now.
ECB's Lagarde said that this might turn similar to the 2008 crisis, which sent the global economy a decade back. Germans are finally getting ready to open the purse and start fiscal spending, as Angela Merkel said this morning. In the US, inflation remained at 0.1%, but the inflation report is not important either now. Traders are focused on the spread of the virus and stock markets continue to slide lower today, although markets have ben quiet compared to the first two days of this week.
The European Session
BOE Cuts Interest Rates by 50 BPS – The bank of England delivered a 50basis points rate cut early  this morning. The central bank maintains its gilts purchase target at £435 billion with the corporate bond target also unchanged at £10 billion. Meanwhile, they also announce that they are easing the countercyclical buffer to 0% from 1% previously.
UK January GDP Report – The UK economy slowed down considerably last year and in the last few months it fell into contraction, as the uncertainty surrounding Brexit kept investors out. But, we saw a rebound in December, after the elections in the UK, which produced a clear winner, Bojo, and set the direction for the UK out of EU. So, the sentiment improved as uncertainty declined and the economy expanded by 0.3% in December; but it seems like it is turning back down now. Below is the UK GDP report.

UK January GDP 0.0% vs +0.2% m/m expected
January stood at +0.3%
GDP 0.0% vs +0.1% 3m/3m expected
Prior +0.1%

UK Manufacturing, Industrial Production and Construction Reports – The post-election bounce doesn't appear to be as great as expected but this hardly matters at this stage, particularly after the BOE action today. It is all about post-virus economic conditions now and the UK budget announcement later today.

Manufacturing production +0.2% vs +0.2% m/m expected
Prior +0.3%
Manufacturing production -3.6% vs -3.5% y/y expected
Prior -2.5%

Industrial production -0.1% vs +0.3% m/m expected
Prior +0.1%
Industrial production -2.9% vs -2.6% y/y expected
Prior -1.8%

Construction output -0.8% vs +0.1% m/m expected
Prior +0.4%
Construction output +1.6% vs +2.4% y/y expected
Prior +5.0%

Italy Suspends Mortgage/Loan Payments for Individuals – The ECB has been calling for European governments to increase fiscal spending since early last year, as the Eurozone and global economies were weakening. The call was directed mostly at Germans, since other major European countries such as Italy, France and Spain have a problem with the deficit. Germans were ignoring the ECB, but life has changed after coronavirus. Now Angela Merkel sounds worried. She made some comments a while ago, so it seems like they will finally open the purse. But, she thinks that most of the population will get the virus; that's worrying.

Our objective is to slow down the spread of the coronavirus
It is about winning time in slowing the spread of the coronavirus
The experts say that 60-70% of the population will be infected by the coronavirus
The goal is to maintain economic life
Says that countries should not isolate each other in Europe
Without vaccination, 60-70% of the population is at risk
We must have a coordinated European economic response to the situation
Every country must contribute efforts to counter economic impact of the virus
We will do whatever is necessary in facing the current crisis
Says will give liquidity help to companies this week
Looking carefully at European Commission's proposals to counter virus impact
The financial package won't fail because of Germany
Does not think that closing borders is an appropriate response
US Session
CB's Lagarde Is Panicking Too – The ECB president, Christine Lagarde seems to be getting worried as well now. She made the following comments a while ago:

Europe risks 2008-style crisis because of coronavirus outbreak
Warns European leaders of a major economic shock
Told European leaders that urgent action is needed now
ECB also looking at all policy tools

US CPI Inflation Report – The US CPI (consumer price index) report was released a while ago, but as I mentioned above, no one really cares about the fundamental data now. Traders are ignoring even major rate cuts from central banks.

US February CPI +2.3% y/y vs +2.2% expected
January was +2.5%
Ex food and energy +2.4% vs +2.3% exp
Prior ex food and energy +2.3%
CPI +0.1% m/m vs 0.0% exp
Ex food and energy +0.2% vs +0.2% exp
Real average weekly earnings +0.7% y/y vs 0.0% exp
Real avg hourly earnings +0.6% y/y vs +0.6% exp 

Coronavirus Cases –


Country,
Other
Total
Cases
New
Cases
Total
Deaths
New
Deaths
Total
Recovered
Active
Cases
Serious,
Critical
Tot Cases/
1M pop
China
80,790
+36
3,158
+22
61,611
16,021
4,492
56.1
Italy
10,149
631
1,004
8,514
877
167.9
Iran
9,000
+958
354
+63
2,959
5,687
107.2
S. Korea
7,755
+242
60
288
7,407
54
151.3
Spain
2,188
+493
49
+13
183
1,956
101
46.8
Germany
1,853
+288
3
+1
25
1,825
9
22.1
France
1,784
33
12
1,739
86
27.3
USA
1,016
+22
31
+1
15
970
10
3.1
Diamond Princess
696
7
325
364
32
Switzerland
652
+155
4
+1
3
645
75.3
Japan
639
+52
15
+3
118
506
26
5.1
Netherlands
503
+121
5
+1
498
1
29.4
Sweden
477
+122
1
+1
1
475
2
47.2
Norway
473
+73
1
472
87.2
UK
456
+73
6
18
432
6.7
Denmark
340
+78
1
339
58.7
Belgium
314
+47
3
+3
1
310
2
27.1
Qatar
262
+238
262
90.9
Austria
246
+64
4
242
1
27.3
Bahrain
189
+79
35
154
1
111.1
Singapore
178
+12
96
82
12
30.4
Malaysia
149
+20
26
123
2
4.6
Australia
127
+11
3
24
100
1
5.0
Hong Kong
126
+5
3
60
63
6
16.8
Canada
99
+4
1
9
89
1
2.6
Greece
99
+10
99
2
9.5
Iceland
85
+4
1
84
Israel
79
+4
4
75
1
9.1
Czechia
75
+12
75
7.0
UAE
74
17
57
2
7.5
Kuwait
72
+3
2
70
3
16.9
Iraq
71
7
15
49
1.8
Trades in Sight
The trend is bullish
The retrace down is complete
The 50 and 100 SMAs are acting as support today
The sentiment is still negative due to coronavirus
MAs are providing support for Gold now
Gold has been bullish for more than a year now, but the uptrend picked up considerable pace since the last week of February, when coronavirus spread in Italy. That panicked everyone and the panic continues, sending Gold surging higher, as safe havens do in such times.
Gold broke above $1,700 early this week, after Oil prices had crashed over the weekend. But, it retraced back down as the panic wore of a bit. During the bullish move, Gold has been finding support at moving averages on different time-frames and on the H4 chart it has been the 50 and 100 SMAs where the price is now, So there might be a bounce from here.
In Conclusion
Today markets seem calmer after the panic of the crash in the Oil market on Monday. Although, the CAD continues to slide, despite crude Oil having steadied today. The weakness we have seen in the USD in recent days seems over now, as it is advancing against safe havens now.