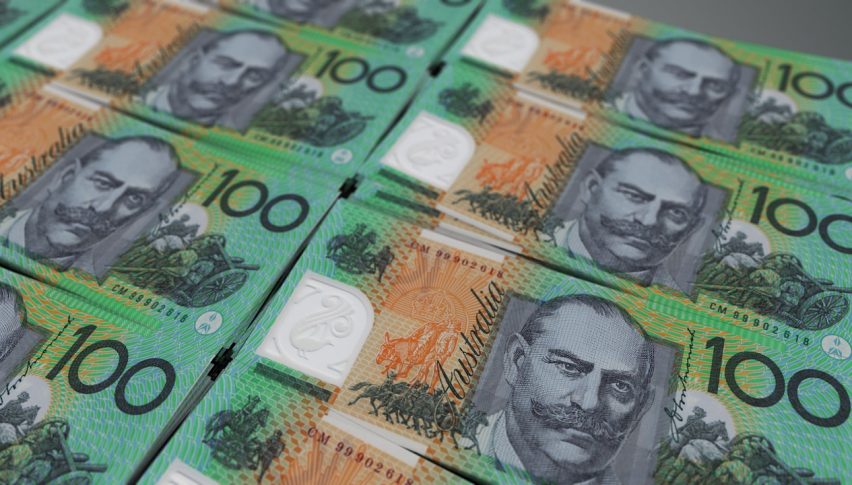 More Red in Asia for the AUD and NZD
Posted Thursday, March 12, 2020 by
Rowan Crosby
• 2 min read
There's another sea of red in Asian trade today as markets continue to feel the impact of the coronavirus which is leading to continued broad-based selling.
This morning the AUD/USD is down nearly 0.5% while the NZD/USD is down 0.31%. This comes on the back of another sharp Wall Street slide where the SPX dumped nearly 5% again in what is an incredibly volatile period at the moment.
The coronavirus surge is making its way throughout the globe and even today we hear that Tom Hanks and his wife has tested positive while filming in Australia. At this stage, things are still getting worse, but the world is at least on high alert and people are being more vigilant than ever. The virus is now officially a pandemic – a label that stocks didn't love.
Interestingly, GOLD continues to be relatively soft.
Technical Analysis
At this stage it is well worth watching what is happening on a technical level as when these key levels break, we can expect to see some solid follow-through.
For the Aussie, I am now watching the key support at 0.6450. While this is not the lowest level price has traded at, this is the last major test outside the 'flash crash' we saw earlier in the week.
If price pushes through that point, then I would think there could be some more downside.
Clearly we must remain biased to the short-side based on global events, but we also have to keep in mind that there is a very strong chance of another RBA rate cut next month, which will take the cash rate to 0.25% – the lowest ever in Australia. So there are also some key fundamental drivers here on the back of this months cut.
The Kiwi isn't quite as soft at the moment with key support still at 0.6200, but we have a swing low where price currently sits, so there is room for a little buying strength – more so than the AUD.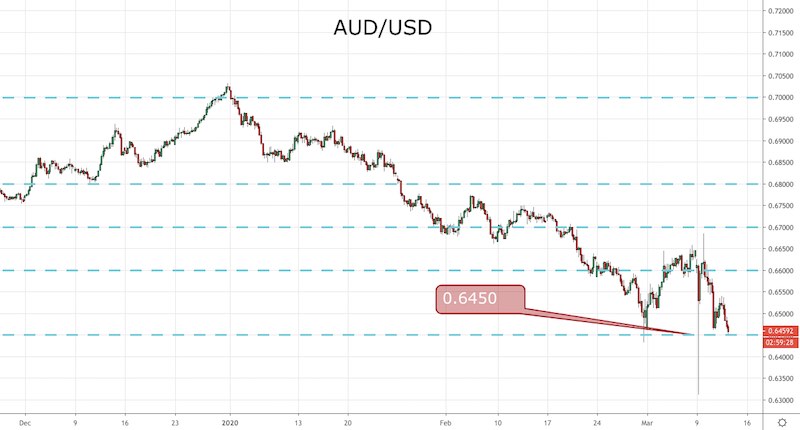 Safe havens such as Gold and the JPY have been taking advantage of the financial troubles with the ban king system and lower FED rate odds
13 hours ago