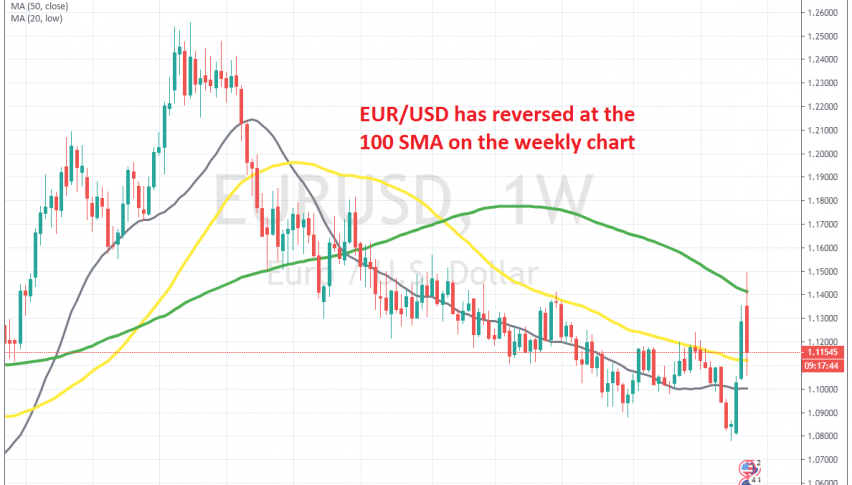 The Surge in EUR/USD is Over Now
EUR/USD made quite a climb in the last two weeks, despite the outbreak of coronavirus in Europe, particularly in Italy. Italian economy has been shut down and the rest of Europe will follow, which will hurt the economy and probably put it in recession, so the climb seemed strange.
But, the climb ended at the 100 SMA (green) on the weekly time-frame chart. Buyers pushed above that moving average for a while, but that doesn't quite count as a break, since the candlestick didn't close above it. So, EUR/USD failed to break the 10 SMA and it seems like buyers gave up. After all, it was a respectable retrace, climbing from 1.07 lows to 1.15.
But, the price reversed on Monday this week and it has been going down since then. Today, the decline picked up considerable pace, after the ECB announced it would increase QE by 120 billion Euros/month and announce new LTRO. The USD has also played a part in this, since it has been strengthening considerably today, so we have a bearish bias for this pair.
Although it seems like the 50 SMA (yellow) has turned into support now for this pair. This moving average has been providing resistance before, but now it has turned into support, so the downtrend will only resume properly once the 50 SMA has been broken.