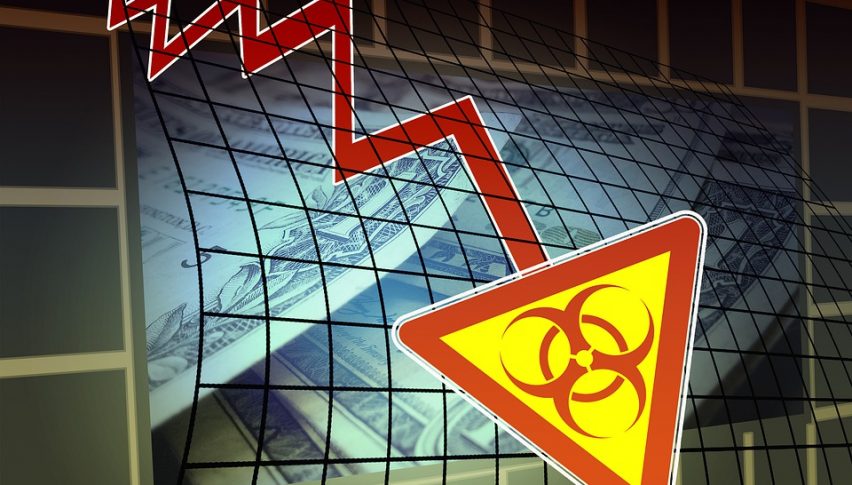 Drastic Actions, but the World Will Likely Fall in Recession Nonetheless, Which Could Be Avoided
The world is different now. Coronavirus broke out early in December in China, but they kept it secret for about a month, when they couldn't keep it a secret any longer, since it turned into an epidemic. They quarantined everything and took drastic measures to fight the virus, as well as economic measures to help the economy. But, the Chinese economy dived deep in contraction nonetheless.
If people quarantine themselves and businesses close, as Apple did in China, which now has opened the stores as the economy restarts but has closed them in Europe and the US, then no fiscal or monetary stimulus can do much. They will help revive the economy after the virus has been been tackled, as it is happening in China.
Now, the virus has spread all across the world and governments and central banks have panicked. They are taking drastic measures as well, but the virus is still spreading in the West and pretty fast. The stimulus packages can't do much, apart from helping the public and companies with expenses, since everything is either shut or will shut soon probably. Below are a list of actions from major central banks/countries during this month :
Actions of Major Central Banks
Reserve Bank of Australia – Cut cash rates from 0.75%  to 0.50%
Federal Reserve – Cut federal funds rate from 1.75% to 1.25% and adds $37 billion of Treasury bond purchases
Bank of Canada – Cut interest rates from 1.75% to 1.25%, then again to 0.75% starts
Bank of England – Cut rates from 0.75% to 0.25%
Bank of Japan – Injects $1.90 billion of five-to 10-year government bonds and $14 billion in loans
European Central Bank – Increases Qe programme from 90 billion/month to 210 billion, starts LTRO programme
People's Bank of China – Cuts RRR by 50-100 basis points, releasing 550 billion yuan ($79 billion)
Italian Government – Injects 20 billion Euros into economy
US Government – Adds $50 billion at least, with the possibility of reaching a trillion US Dollars
There's a lot of action from central banks with rate cuts and QE programmes, as well as from governments. But, as mentioned above, these measures can only help to relieve some of the stress, because  everyone will remain at home. So, the global economy will likely fall in recession this year. The ECB expects the Eurozone economy to shrink by 1%, but it's just silly trying to forecast the economy right now.
If things go as they are going in Italy, it is going to get ugly. Instead of going besserk now, the world should have sealed China for a couple of months and now everything would be normal. Or close movement with Italy, and Europe would be OK now. But, here we are, doing nothing when should have been done and now they are taking measures we haven't seen since 2008-9 crisis.