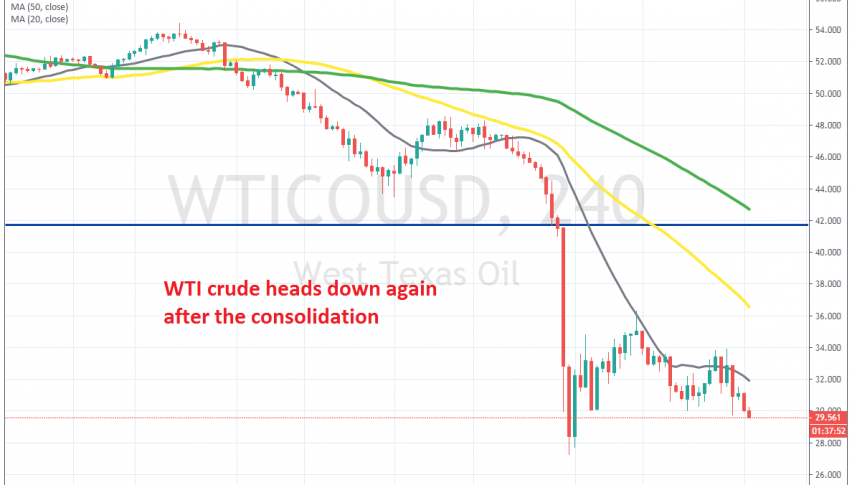 Crude Oil Turns Bearish Again, After OPEC+ Cancels Meeting
OPEC was trying to make a massive cut in production of 1.5 million barrels/day earlier, but they failed to do so, after Russia declined to join in. OPEC+ has already cut production and the global economy has been weakening considerably in the last two years, which has decreased Oil revenues for exporting countries.
So, Russia wasn't that interested and Saudis got upset. Both countries started an Oil war, threatening each other will flooding the market with Crude Oil. As a result, WTI has turned extremely bearish, but we saw a retrace higher last week and a consolidation around 35.
But that didn't last long. Today, US WTI Crude Oil has turned bearish again after OPEC+ decided to call off the meeting this month, Reuters reported earlier today, citing an OPEC source on the matter. The meeting was scheduled for 18 March but it doesn't look like it will achieve much since Saudi Arabia is reportedly unwilling to participate.
The whole point of the meeting is to try and get Russia and Saudi Arabia back on talking terms, which evidently they aren't now. So, down we head again. I feel a bit bad for missing this opportunity to sell Oil at $35.