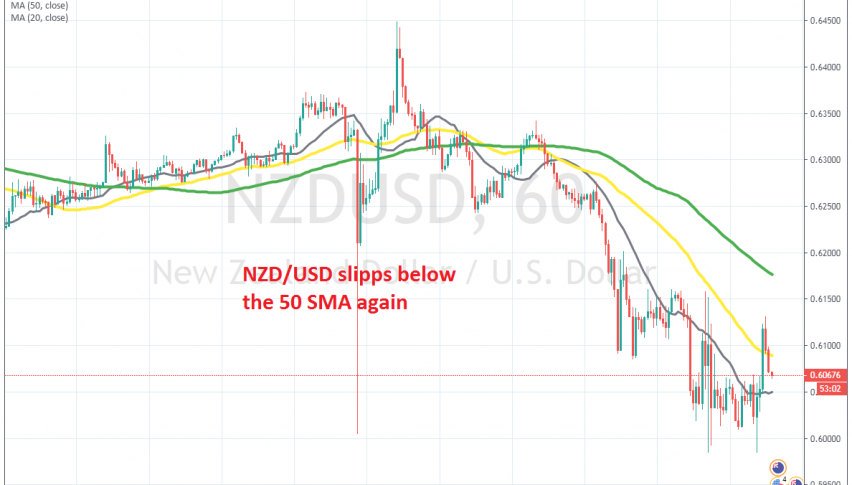 Selling the Pullback in NSD/USD at the 50 SMA
The sentiment has turned massively negative in financial markets, with risk assets being dumped like crazy. Stock markets and commodity Dollars hare in a steep decline. NZD/USD has lost around 400 pips in about a week only, so sellers are in total control in this pair.
The retraces have been few and pretty weak, which shows that the pressure is quite strong on the downside. Moving averages have also ben doing a good job since early last week, providing resistance during pullbacks and reversing the price, thus pushing NZD/USD lower.
Today, we saw a decent retrace higher on the H1 chart. We decided to go short at the 50 SMA, but this moving average was broken, Although, this pair's cousin, AUD/USD wasn't retracing much, which was a sign that the pullback was coming to an end. NZD/USD reversed eventually and now we are in profit with this forex signal, which you should know if you follow our forex signals.