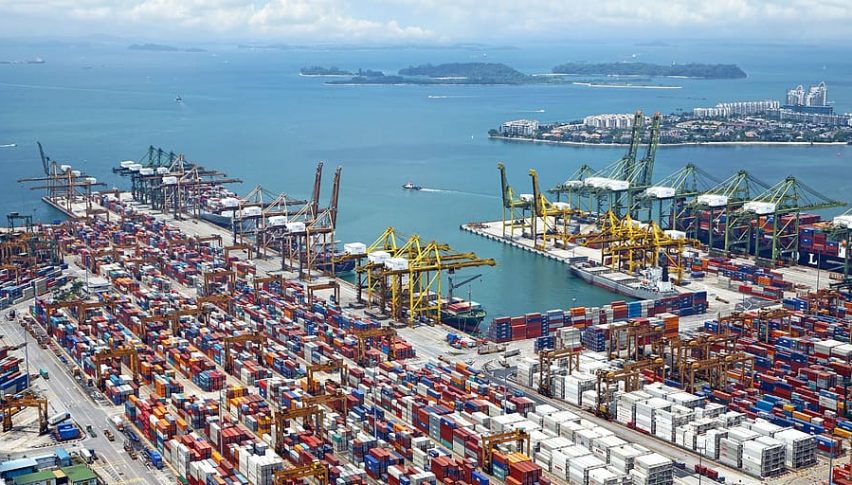 Japan's Imports and Exports Suffer, Trade Surplus Rises to Highest Level Since September 2007
Posted Wednesday, March 18, 2020 by
Arslan Butt
• 1 min read
The initial coronavirus outbreak in China caused exports to Japan to decline at the fastest rate in 30 years as authorities forced lockdowns of factories and workplaces, significantly reducing manufacturing. According to data released by the government, Japan's imports of Chinese goods decreased by 14%, with imports from China falling by 47.1% during February.
Meanwhile, Japan's exports to China also declined, but by only 1%, in the month of February. This was the 15th consecutive month of decline seen in exports from Japan to China, which have remained under strain through last year due to the trade war.
Japan's imports are expected to improve in the coming months as factories in China resume production after the lockdown measures as the number of coronavirus cases reduce. However, Japan's export-oriented economy is likely to bear the brunt of the slowdown in overseas demand across the world over the continued rise in the number of cases in other countries.
On a slightly positive note, the decline in exports was lesser than the 2.6% slide seen in January and even beat economists' expectations for a 4.3% decline. The reduction in exports was driven by a slide in shipments of cars to the US and metal processing machinery to China.
However, the lower imports caused Japan's trade surplus to rise to 1.110 trillion yen, higher than economists' forecast for a surplus of 917.2 billion yen. This is the highest trade surplus Japan has registered since September 2007 and points to the rising impact of the coronavirus on its economy.