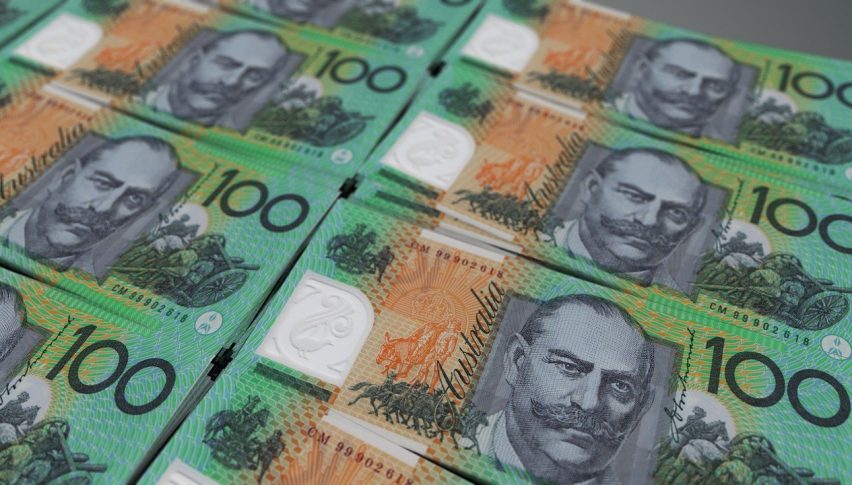 The AUD Hits a 17-Year Low
Posted Wednesday, March 18, 2020 by
Rowan Crosby
• 2 min read
The Aussie dollar has cracked through the 60 cent level and in the process hit a 17-year low.
There has been sharp selling in the AUD/USD based on the risk trade alone, however, we are also starting to see a real flight to the USD at the same time.
Clearly, the Aussie has been copping the brunt of this selling and has been down for seven straight sessions. We are also seeing this one the back of commodity prices selling off as well, which is a clear negative for the Australian economy.
On the flip side, we have to remember, that Australia is an export nation and an incredibly low AUD, is actually a real positive for the economy. Not that these levels will be maintained long-term. But at least, it will help the economy fight its way back from all the restrictions.
As markets wait on what Government leaders intend to do, volatility remains at record high levels. The Aussie PM has come out and effectively banned large gatherings as well as international travel and given its location, it is likely that this will be a relatively effective move for the country.
Technical Levels
Right now we are in unchartered territory. The levels of interest have not been in play for many decades, so will likely not have any real value for traders.
At the moment, it is a matter of waiting to see if a level holds or not. We saw some buying pressure at 0.6100, but that eventually gave way. The move through 0.6000 has come, but it is not a big one as yet.
At the same time, we are seeing equity markets rebound after their sharp sell-offs, so there is some argument that this could be a bit of a bottom of sorts.
Clearly the main issue for the AUD/USD is just that Greenback strength. The DXY is already back nearing highs at 100, so that will likely keep a cap on a bounce. If 0.6000 holds, then we could see a blow-off bottom.