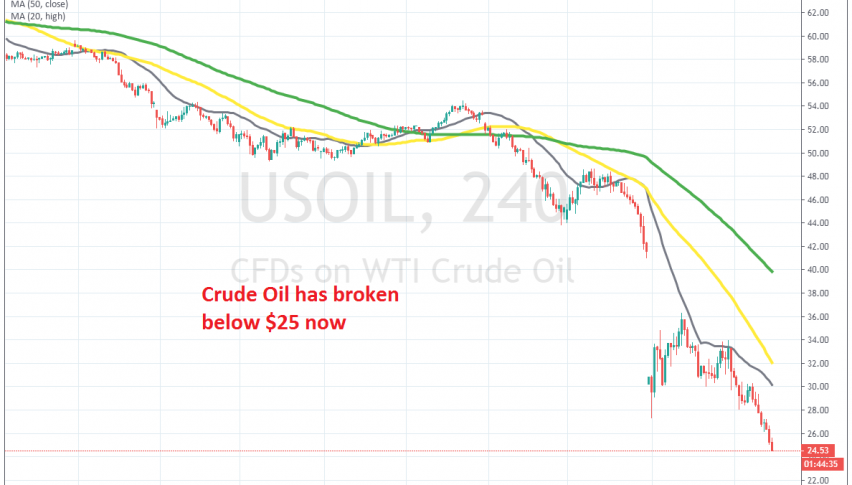 WTI Crude Oil Breaks $25 and Heads for $20, as Saudis Threaten to Flood the Market
Crude Oil has turned massively bearish since the second week of January. The weakening global economy in the last two years has played a part in this, although the main reasons are coronavirus, which has dwindled the demand for energy products, as well as OPEC+ failing to reach an agreement on cutting production.
OPEC decided to deliver a massive cut in production of 1.5 million barrels/day, after having cut production by 50k barrels/day in December, led by Saudi Arabia. But, OPEC failed to convince Russia to join in. Russia is a big Oil and Gas producer, as we know, so if they don't join in, which they didn't, then they will take OPEC's share in the market.
Saudi Arabia threatened to flood the market with crude Oil and WTI crude made another bearish leg, falling from above $30 to below $25. The low from 2016 at $26 has now been broken as well, so the door is open for $20 for Crude Oil. So, we will try to sell pullbacks higher in Crude Oil, once we see one, because the decline doesn't seem to end.