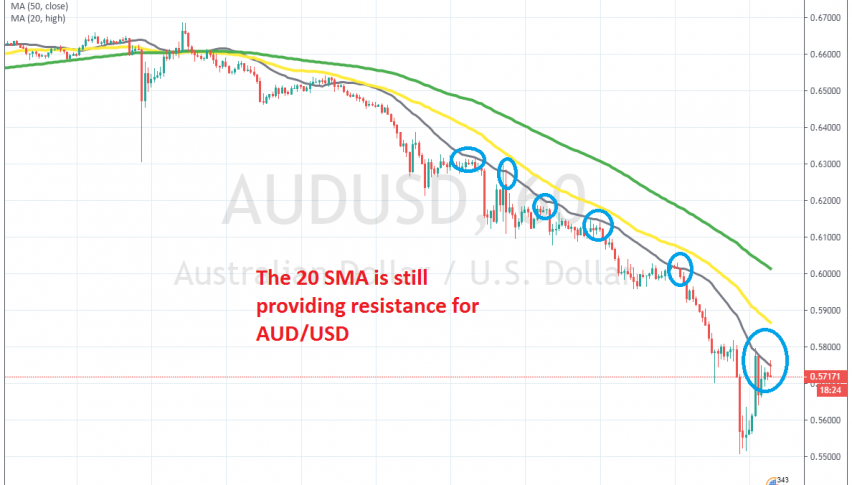 Shorting the Pullback in AUD/USD at the 20 SMA
Risk currencies have taken a big hit in the last two weeks, but yesterday in particular was pretty horrible for them. AUD/USD lost around 500 pips yesterday. There was no particular reason for that massive decline from what I saw, so it's just the sentiment pushing commodity dollars down in particular.
The trend has been so strong in the last two weeks, that not even the 50 SMA (yellow) has been able to catch up on the H1 chart. Instead, the 20 SMA (grey) has been pushing AUD/USD lower on this time-frame chart. When the smallest moving average keeps providing resistance on the smallest time-frame chart, then that's a strong sign that sellers are in total control and the trend is pretty strong.
Although we are seeing this pair make a decent pullback higher today, buyers are having trouble at the 20 SMA again. That moving average rejected the price early in the European session this morning and this pair declined around 150 pips in the next hour. Buyers are having another try now, but the 20 SMA is still resisting, so we decided to open a sell forex signal below the 20 SMA. Now let's see if the downtrend will resume again.