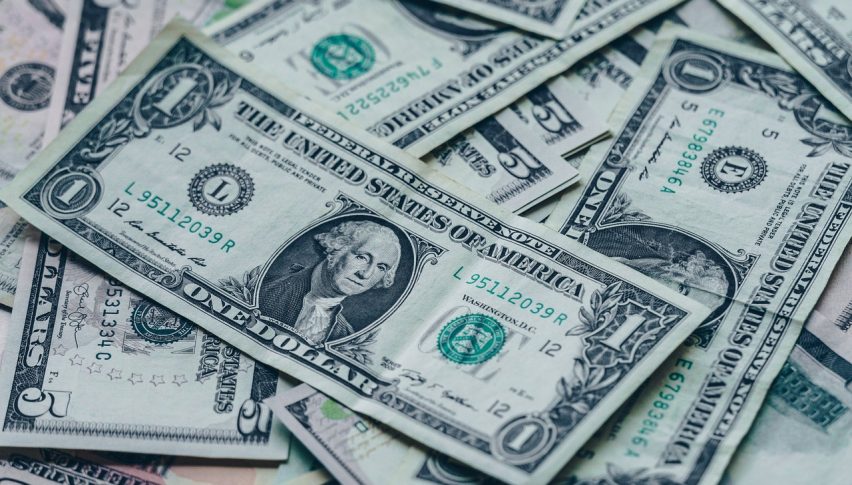 USD Index Drives Higher As COVID-19 Panic Continues
The USD is acting like a COVID-19 safe-haven today, posting large gains vs several of the majors. Going into the final hours of the forex session, strong intraday trends in the EUR/USD (bearish) and USD/CHF (bullish) have June USD Index futures above 103.000. At this point, the Greenback is shaping up to the "dog with the least fleas" on the world stage.
On the economic news front, there were several peripheral items out during the pre-market hours. Here is a quick look at the highlights:
Event                                                                              Actual            Projected      Previous
Continuing Jobless Claims (March 6)                        1.701M            1.725M           1.699M
Initial Jobless Claims (March 13)                                  281K                220K              211K
Philadelphia FED Manufacturing Survey (March)    -12.7                 10.0                 36.7
It is becoming apparent that the economic impact of the COVID-19 pandemic is now upon us. Initial Jobless Claims for March are up and manufacturing is down. Moving forward, it is almost a certainty that employment and manufacturing statistics will continue to degrade.
The USD Index Has Fared Well During The COVID-19 Panic
The past nine sessions have brought a huge bull run to June USD Index futures. While it's always debatable whether or not the Greenback is a safe-haven, the USD Index is certainly showing resilience amid the COVID-19 panic.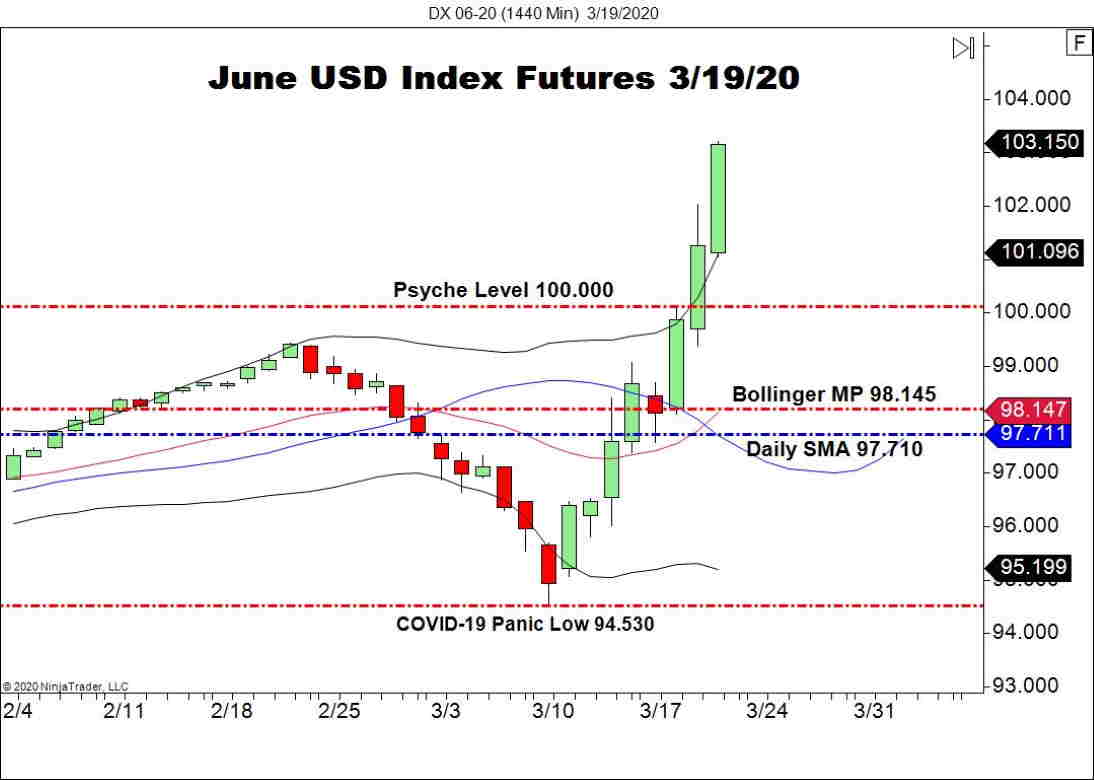 Overview: Like most other products, there aren't a whole lot of technicals in play for the June USD Index. Right now, it's all about intraday momentum and heavy participation. 
Recently, sentiment has been extremely positive toward the Greenback. Despite the FED chopping rates to 0% and massive QE, the USD is faring well vs the majors. Very shortly, the COVID-19 inspired FED stimulus will begin hitting the U.S. domestic monetary system in force. As we roll toward April, it will be interesting to see if the USD Index can hold its lofty position above 100.000.