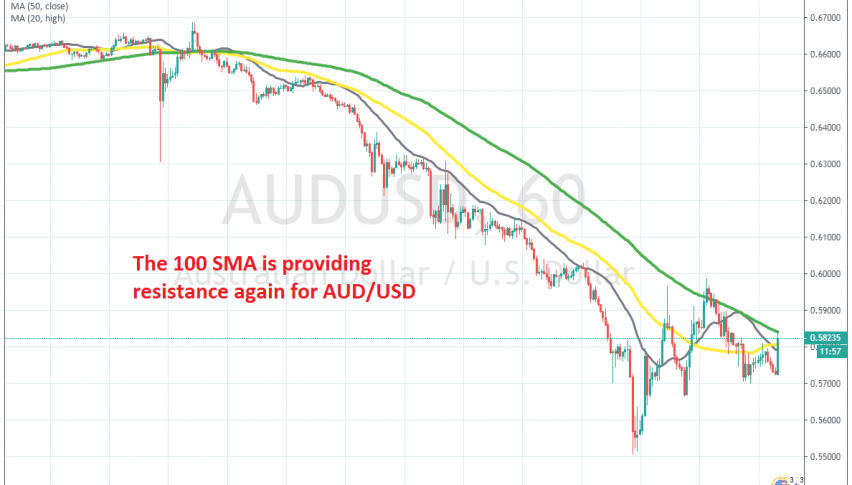 Shorting the Retrace in AUD/USD at the 20 SMA
AUD/USD has been on a bearish trend as soon as this year started. The situation hasn't been favourable for commodity Dollars or other risk assets. The outbreak of the coronavirus pandemic is hurting the global economy and the sentiment in financial markets and risk currencies has been tumbling lower.
The bearish trend has picked up pace in the last two weeks in particular, since the pandemic broke out in Europe. As a result, AUD/USD has lost more than 11 cents from top to bottom during this time and the decline doesn't seem to be ending anytime soon.
The decline has been really steep in the last two weeks, with the smallest moving average, such as the 20 SMA (grey) pushing the price lower on the H1 chart. This shows the strength of the trend. Although, last week we saw some decent pullbacks higher which ended at the 100 SMA (green).
We got some nice pips earlier today after closing the long term sell signal from last week. But, I decided to open another sell signal just a while ago as AUD/USD retraced higher again today. Buyers seem to be having difficulty at the 100 SMA again today on the H1 time-frame, so we went short on this pair. Now, we are waiting for the bearish trend to resume again, since the 100 SMA is holding on as resistance.