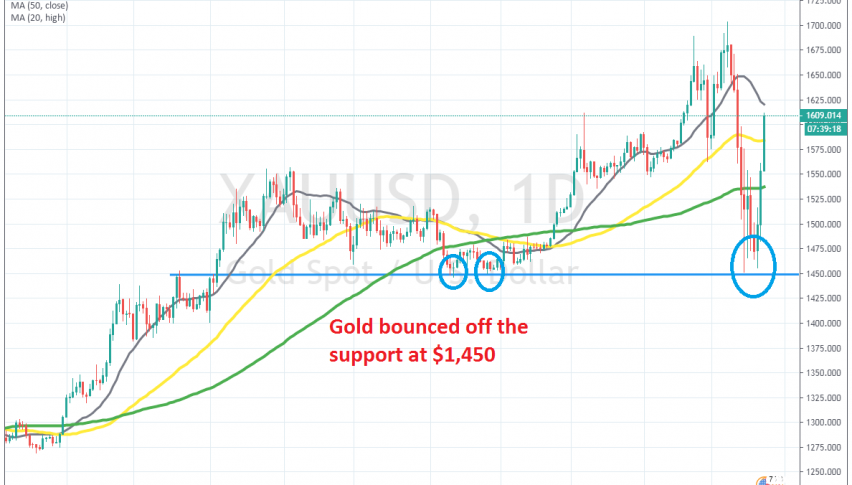 Gold Turns Bullish Again, As the USD Retreats
GOLD was really bullish last year, as the trade war hurt the sentiment in financial markets and weakened the global economy. In the last quarter, the climb stalled, with the sentiment improving, as China and US got closer to a partial trade deal.
But, the bullish trend resumed again this year, after tensions between US and Iran and then the coronavirus outbreak, which scared all investors and turned the risk sentiment sour again. As a result, Gold surged around $250 in January and February, but reversed down in March and gave back all those gains pretty quickly.
As I said yesterday, that didn't make much sense, since panic was setting in, as coronavirus broke out in Europe. But, markets turned to the USD as a global reserve currency, in these dire times. That was the reason Gold tumbled during this month.
But in the last three days we have seen a steep bullish reversal, as the FED decided to throw unlimited cash into markets. Now the US is shutting down as well, so even the Dollar is not that safe. So, traders have turned to Gold again and the price has climbed above the 100 SMA (green) and the 50 SMA (yellow), which means that buyers are back in control again. Gold stopped the decline at the previous resistance around $1,450, although we missed the opportunity to go long; but we will try to buy during pullbacks lower on the H4 chart.