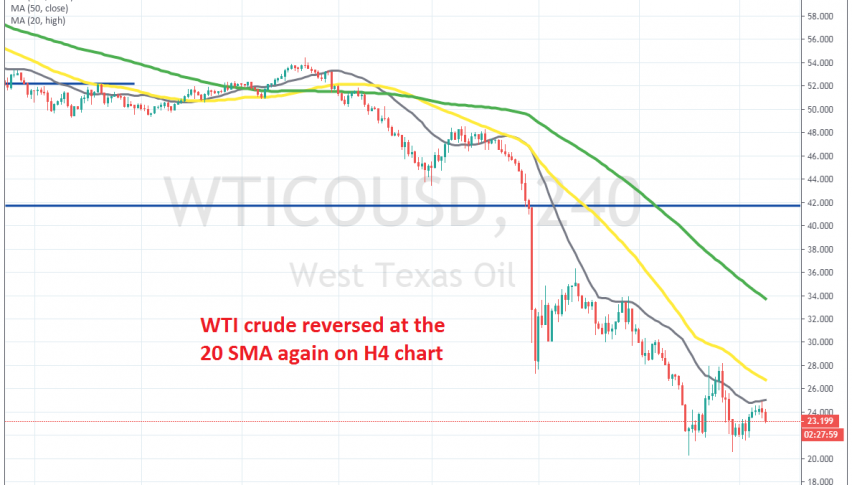 The 20 SMA Is Keeping Crude Oil Bearish
Crude Oil turned really bearish earlier this month, after Russia declined to join OPEC in delivering a large cut in Oil production of 1.5 million barrels/day. Saudis got mental because of that and they are flooding the market with crude Oil, hoping to bankrupt Russian Oil companies.
So, an Oil war has been going on between Russia and Saudi Arabia, which has been hurting Oil prices considerably, on top of the economic meltdown due to coronavirus. Crude Oil made a big bearish move on the second week of this month and the bearish momentum has continued further.
US WTI crude slipped lower and it fell to $20 lows last week. That's a big round number for crude Oil and we saw a bounce off that area. But, the 20 SMA has been providing solid resistance throughout this month and it stopped the retrace higher.
Since then, the 20 SMA has provided resistance a few times and today this moving average killed the retrace once again. US WTI crude formed a few doji candlesticks on the H4 chart below the 20 SMA, which are reversing signals and now sellers are back in control. Now crude Oil is nearly $2 lower from the high earlier today, so we missed the chance to sell Oil, but the 20 SMA is a good place to do so on the H4 chart.