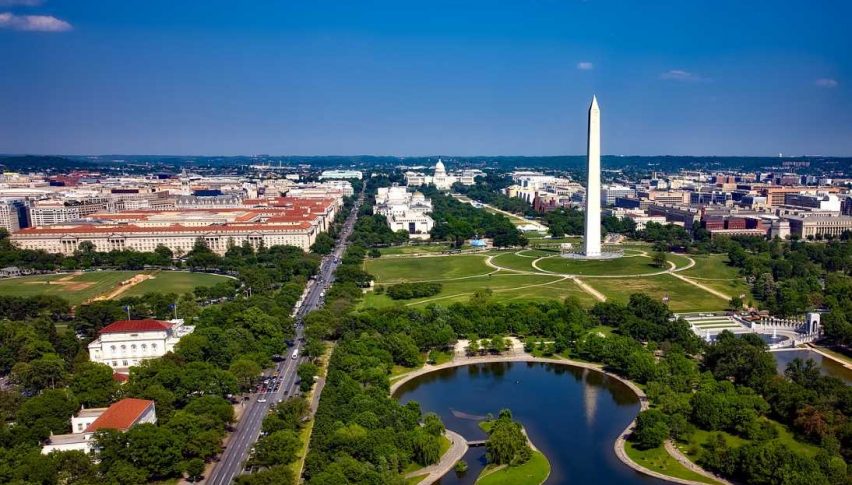 Congress Reaches COVID-19 Aid Agreement, Markets Rally
Partisan politics is the story of the day as Congress struggles to sign off on a COVID-19 stimulus bill. This marks the third straight trading session dominated by media buzz over the passage of a government stimulus. Wall Street believes that an aid package will become a reality very soon, with the DJIA DOW (+1088), S&P 500 SPX (+91), and NASDAQ (+153) trending higher.
At this hour (1:15 PM EST), a deal has been announced between the White House and Senate. Speaker of the House of Representatives Nancy Pelosi has offered a "tepid endorsement," to the deal. Ultimately, this development suggests that a final bill is very likely to be ratified later today. If not, it's back to the drawing board ― a politically risky move with many members of Congress up for re-election in November.
Congress Plays Politics As The DJIA Trends Higher
The Dow Jones Industrial Average (DJIA) is trending north for the second consecutive day. For June E-mini DOW futures, prices are challenging a key 38% Fibonacci retracement level. If taken out, we may begin to consider the possibility of the COVID-19 panic bottom being in for U.S. equities.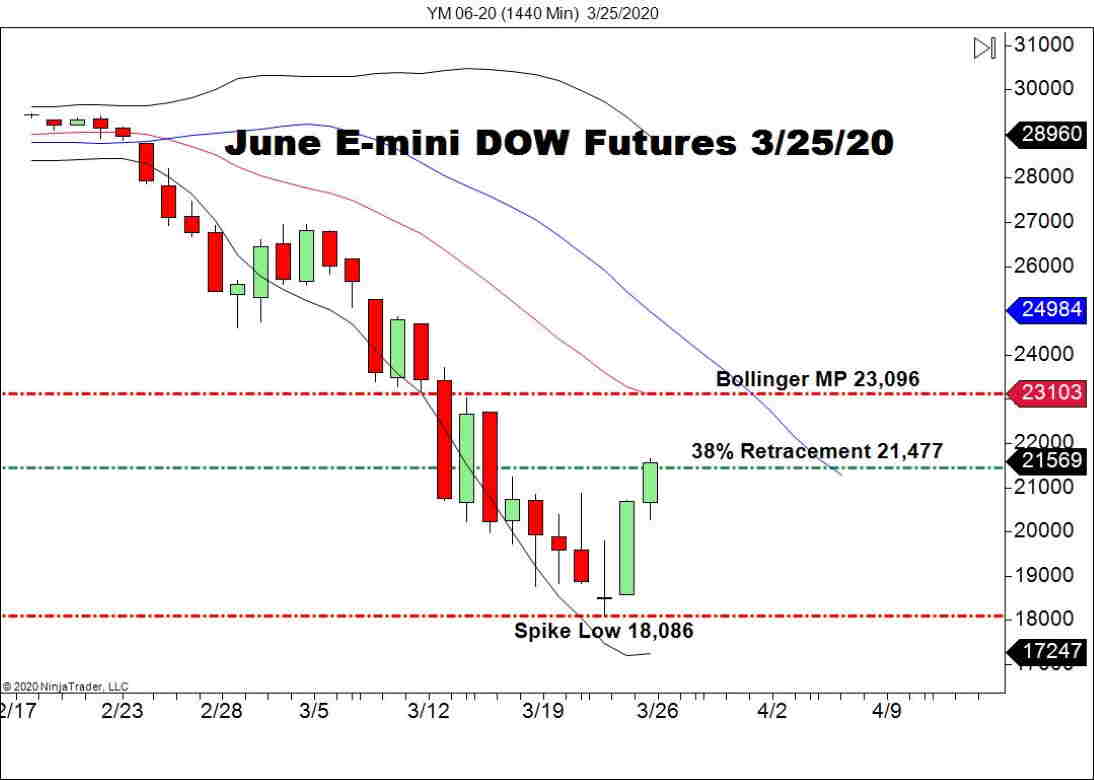 Right now, there are a few levels on my radar for this market:
Resistance(1): 38% Retracement, 21,477

Resistance(2): Bollinger MP, 23,096

Support(1): Spike Low, 18,086
Overview: For the time being, it's all about the 38% Fibonacci resistance level in the June E-mini DOW. This area is under assault; if it holds after the stimulus bill is passed by Congress, then look out below.
On a side note, it is important to remember that today's strong showing for the DOW is tied largely to the performance of Boeing stock (BA). Boeing is up more than 30% on the session; the robust gains have been a primary catalyst for the rally in the DOW. Should the U.S. government's stimulus package fail to deliver what's expected, a rapid reversal will become extremely likely.