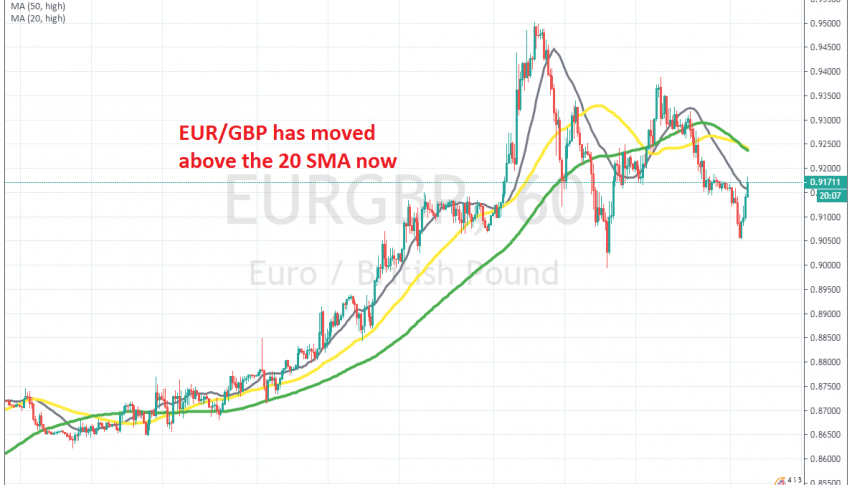 EUR/GBP Heading for the 100 SMA
EUR/GBP has been on a bullish trend for most of this month. The Euro has been quite bearish itself, with EUR/USD having fallen nearly 9 cents from top to bottom, but the GBP has been even more bearish. In fact, the GBP has crashed down, with GBP/USD losing around 18 cents.
This has been a major decline for GBP/USD , breaking below the big support area around 1.20 and breaking post Brexit lows at 1.19. 1.15 was also broken, which opens the doer for 1.10. So, the GBP has ben really bearish, hence the 12 cent climb in EUR/GBP this month.
During this time, EUR/GBP has been finding great support at the 50 SM A(yellow) in particular on the H1 chart, and the 10 SMA (green) has also helped. But, the price has retraced lower now, as GBP/USD finally makes a decent retrace higher.
Now the price has climbed above the 20 SMA, but the 50 and 100 SMAs are waiting above to provide resistance. We will follow this pair, and will try to go short once the price reaches those two MAs, which are standing at around 0.9250s. The pullback higher will be complete by then.