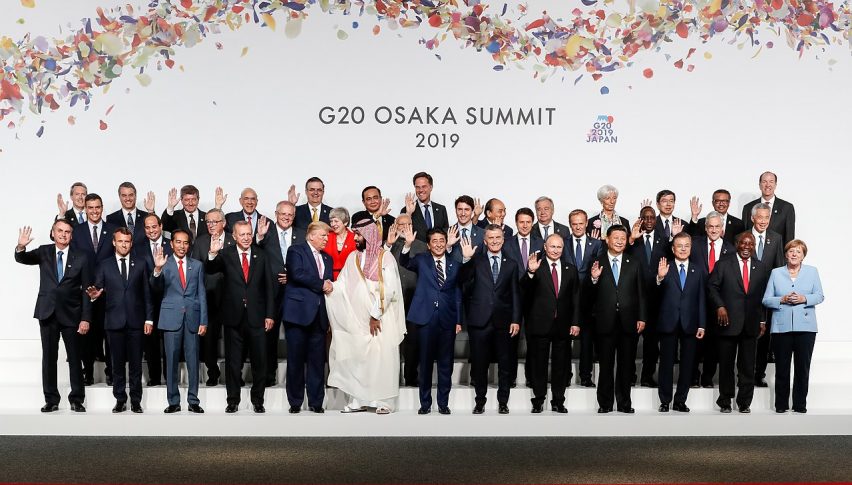 G20 Commits to More Liquidity Boosting Measures to Support Global Economy
Posted Friday, March 27, 2020 by
Arslan Butt
• 1 min read
As the coronavirus pandemic continues to impact more people worldwide and raise the risk of a global economic recession, G20 leaders committed to release over $5 trillion worth of liquidity into markets to save people's jobs and incomes in the wake of the enforced shutdowns. The decision was taken during a video conference meeting by the leaders who have also pledged to "do whatever it takes" to contain the spread of the virus.
The $5 trillion funding would appear in the form of "targeted fiscal policy, economic measures and guarantee schemes" which could help offset some of the potential damage the coronavirus pandemic can drive in the global economy. The G20 is also expected to coordinate with the WHO and other leading international organizations to fund health measures that can help reduce the spread of infections and control the death toll.
The latest move displays a rare sense of unity with leading economies if the world coming together to ensure no disruptions to flow of emergency materials, medical supplies and more across borders. The current chair of the G20, Saudi Arabia, emphasized the need to resume normal flow of goods and services internationally to restore confidence in the global economy amid the crisis.
The joint action proposed should help overcome supply chain disruptions that have occurred due to lockdowns and restrictions on international travel. So far, the number of coronavirus cases have increased beyond 500,000 while the number of dead have exceeded 24,000 around the world.