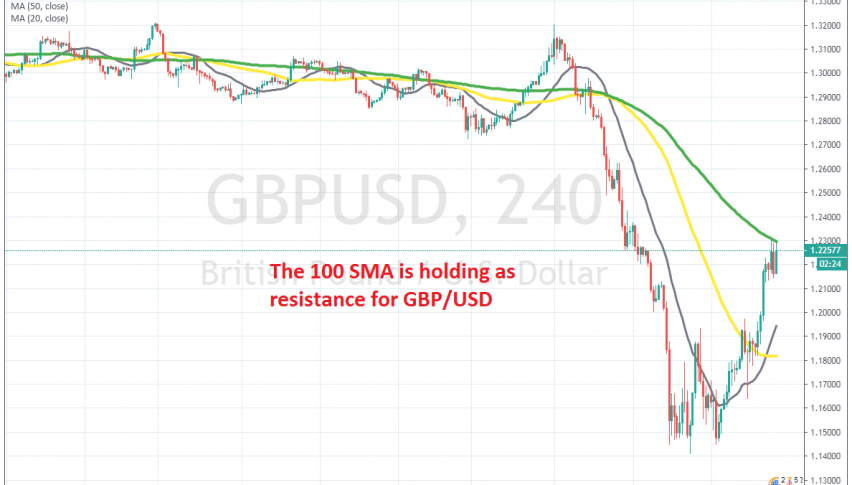 Opening a Long term Sell Signal in GBP/USD, as the Pullback Seems Complete
GBP/USD crashed lower earlier this month as coronavirus spread across Europe and the Bank of England cut interest rates twice, to 0.10%, from 0.75% in the beginning of the month. As a result, the GBP fell lower, also helped by the demand for the USD as a global reserve currency.
This pair fell around 18 cents from top to bottom in a couple of weeks, breaking below 1.20 and the post-Brexit low at 1.19, dropping to 1.14. But, this week we have seen this pair retrace around 9 cents higher, as the US government prepares to launch a $2 trillion help programme, on top of whatever the FED is throwing at the economy.
But, this scenario is taking place all over the globe, so the GBP doesn't really have any reasons to rally. Therefore, we decided to take this opportunity and open a long term sell forex signal/trade on this pair, below the 100 SMA (green) on the H4 chart, which has been acting as resistance all day today.
We placed the stop above 1.25 and taker profit target below 1.19, targeting around 400 pips, although you should know that if you follow our forex signals page. Now the price is starting to reverse down and we are in profit already with this signal. But, we will try to ride this trade because the winning potential is great.