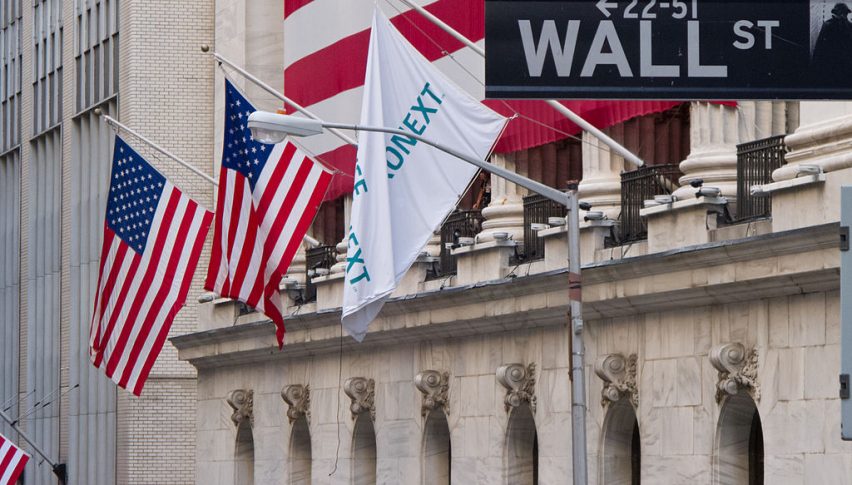 U.S. Indices Plunge As House Delays Stimulus Vote
Following a strong week of action, the U.S. indices are giving back some of their hard-earned gains. At the halfway point of the Wall Street trading day, the DJIA DOW (-645), S&P 500 SPX (-65), and NASDAQ (-205) are in negative territory. 
The lead story of the session has been another delay in the passage of COVID-19 stimulus. The $2.2 trillion spending package was scheduled to be upvoted verbally this morning at 11:00 AM EST in the House of Representatives. Now, citing duty and procedure, Representative Thomas Massie (Republican, Kentucky) has called for a formal vote. The move will delay the bill's approval by hours or possibly days.
Passage of the stimulus bill is a foregone conclusion and has already been priced into the markets. However, the new roadblock has struck a nerve in the White House, with Trump lighting up Massie on Twitter:
"Looks like a third rate Grandstander named @RepThomasMassie, a Congressman from, unfortunately, a truly GREAT State, Kentucky, wants to vote against the new Save Our Workers Bill in Congress. He just wants the publicity. He can't stop it, only delay, which is both dangerous….."
Ultimately, it's a bad look for Massie. And, the delay has brought on some late-week skepticism toward the U.S. indices.
U.S. Indices In Limbo Ahead Of Stimulus Bill
Since COVID-19 broke on the scene, Fridays haven't been kind to the June E-mini S&P 500. Today looks to be another red candle, with investors limiting exposure going into the weekend.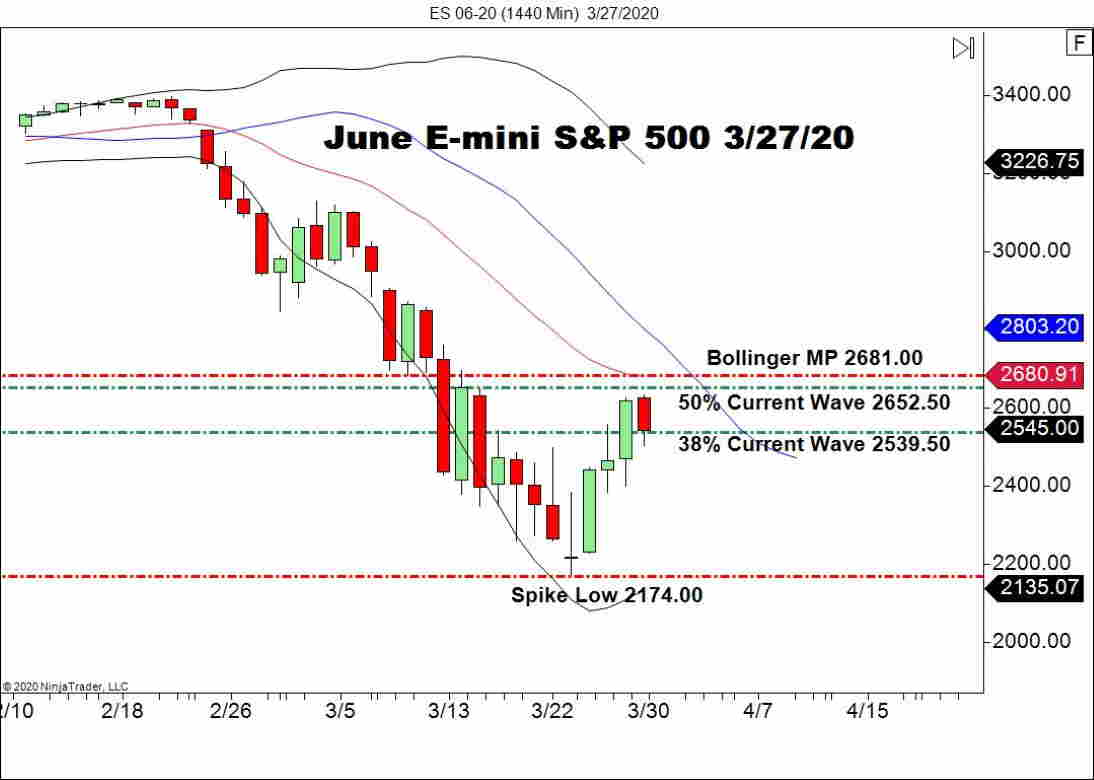 Here are the key levels to watch for early next week's trade:
Resistance(1): 50% Current Wave, 2652.50

Support(1): 38% Current Wave, 2539.50

Spike Low, 2174.00
Overview: Technically, the June E-mini S&P 500 remains in a six-week downtrend. However, the daily bearish trend of March is being challenged. Ultimately, the 38% Current Wave retracement (2539.50) and the Psyche Level of 2500.00 are the key support levels to watch. If they give way, a test of the Spike Low may come into play by this time next week.
Safe havens such as Gold and the JPY have been taking advantage of the financial troubles with the ban king system and lower FED rate odds
1 week ago