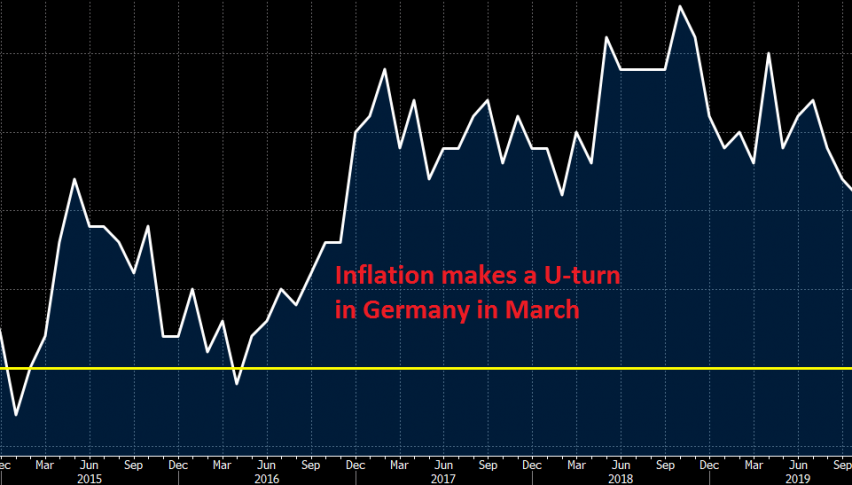 Inflation Dives in March in Germany, as Oil Prices Crash Down
The German inflation report for March was released a while ago. It showed a considerable cool off, but that was expected, considering the economic shutdown and especially after we saw the regional figures earlier this morning. Although, this is not as bad as I would have expected.
Anyway, below is the inflation report for March:
March preliminary YoY CPI +1.4% vs +1.3% expected
February YoY CPI at +1.7%
March MoM CPI +0.1% vs 0.0% expected
February MoM CPI +0.4%
March YoY HICP +1.3% vs +1.3% expected
February YoY HICP +1.7%
March MoM HICP +0.1% vs +0.1% expected
February MoM HICP +0.6%
Besides the economic shutdown, the decline in energy prices has also played a large part in this and headline YoY CPI fell to 1.3%, from 1.7% in February. Crude Oil has crashed lower and US WTI crude is trading around the $20 level now, while EUR/USD has retreated more than 100 pips lower after the surge higher last week.