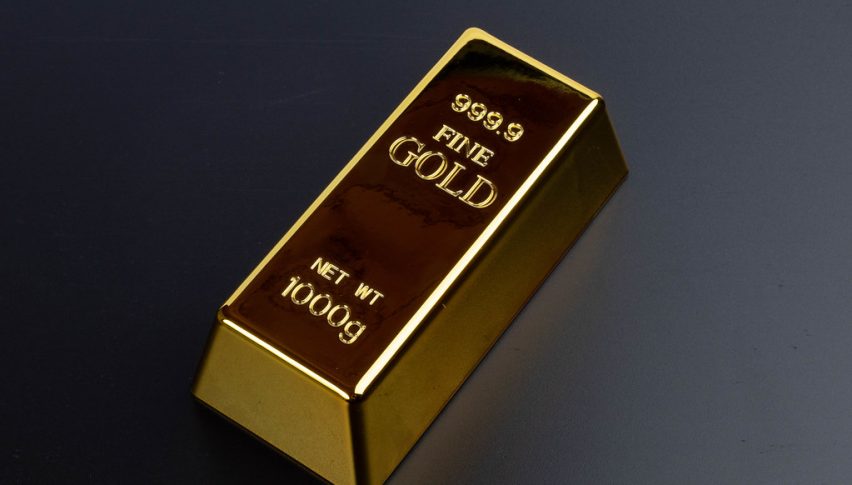 Trading The Consolidation Pattern In Gold
Since the spike in value of early last week, gold has entered consolidation. Prices of April gold futures are about $80 off all-time highs and trading in a tight range near the $1600.0 handle. The volatility of the past month has largely resided as investors are pricing-in COVID-19 and its future implications.
Although the COVID-19 outbreak has certainly spiked a run to gold, mine closures in South Africa have been a key part of this month's action. A moratorium has been announced for most mines, effective until 16 April. While this may be a minor event in bullion's long-term valuation curve, it will certainly contribute to any supply-side concerns that the markets may have.
April Gold Futures Hold Firm In Bullish Territory
If you're an Elliot Wave fan, then the daily chart for April gold futures is right up your alley. March has featured an all-time high and yearly low ― is the action going to continue?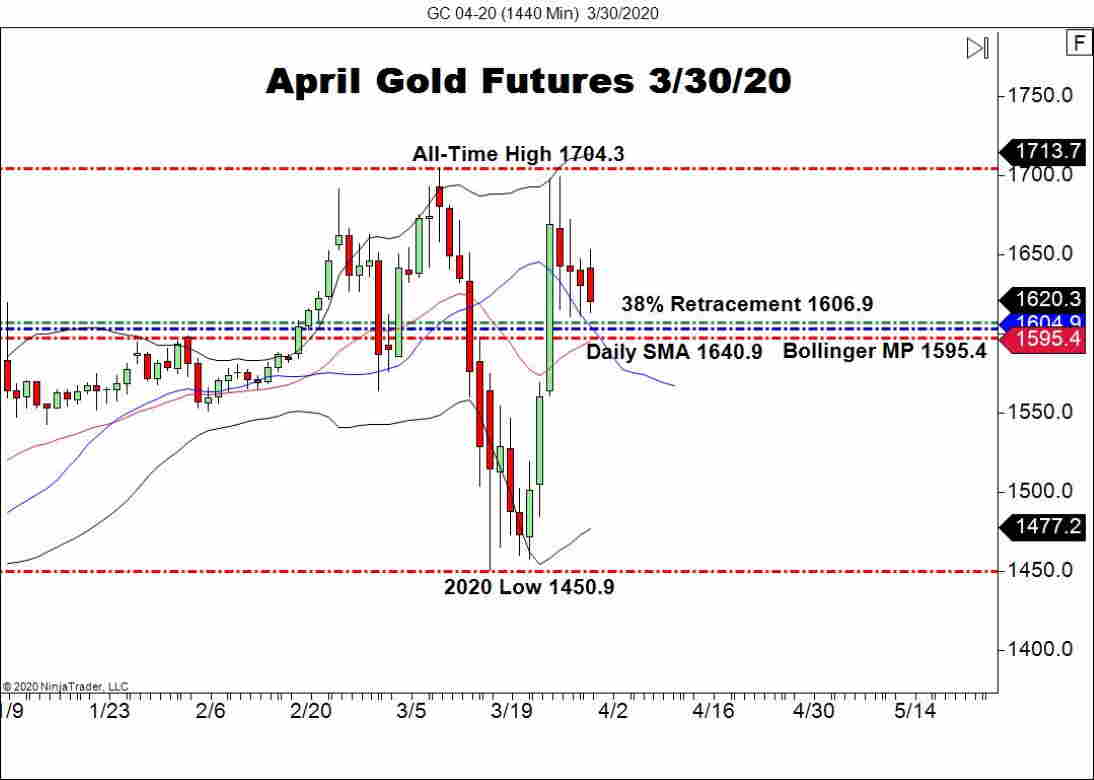 At this point, it appears that institutional traders and investors are neutral toward gold at $1625. Daily ranges have tightened considerably over the past five sessions, but a bullish bias is still warranted. Here are the key support levels to watch as the week progresses:
Support(1): 38% Retracement, 1606.9

Support(2): Daily SMA, 1604.9

Support(3): Bollinger MP, 1595.4
Overview: As we kick off the trading week, the 1605.0-1575.0 area is critical support for April gold futures. If we see price take out this zone, a plunge to 1500.0 may rapidly develop. For now, it looks like traders and investors are getting used to the impacts of COVID-19, but are still holding some bullion as insurance against the unknown.