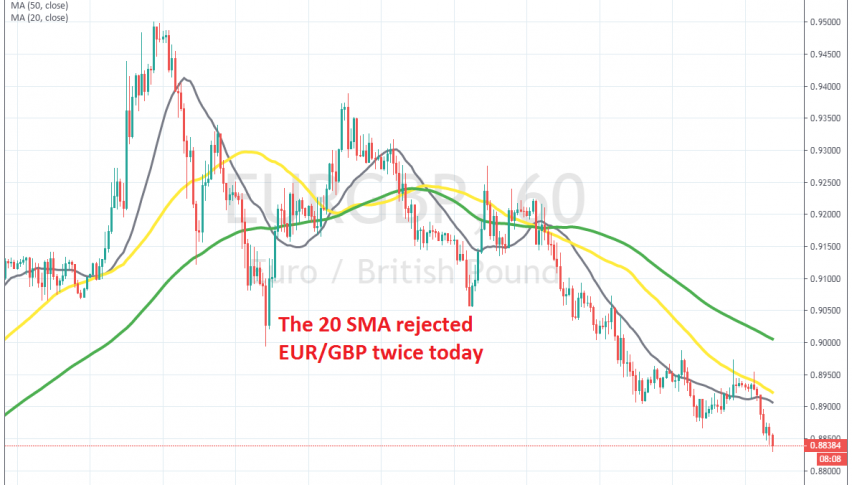 EUR/GBP Continues the Decline, As the GBP Climbs Higher
EUR/GBP made a massive surge earlier this month, as the GBP fell around 18 cents against the USD. The Euro also declined, but the decline was smaller, at around 8 and a half cents, so EUR/GBP rallied for around 12 cents in the first two weeks of March.
But, the GBP made quite a comeback last week, with GBP/USD climbing nearly 11 cents. The Euro also climbed higher against the USD, but the climb there was only about 4 cents, which is much smaller. As a result, EUR/GBP pulled back down and losing around 7 cents.
This pair was making lower highs on the third week of March, while last week there were no pullbacks and the 20 SMA (grey) turned into resistance on the H1 chart. This week the decline slowed a bit, so the 50 SMA (yellow) caught up with the price, but the decline continues nonetheless. Earlier today the 50 SMA rejected this pair twice and now it is trading around 150 pips lower. So, the selloff continues for AEUR/GBP and we will try to go short when another pullback to the 50 SMA takes place.