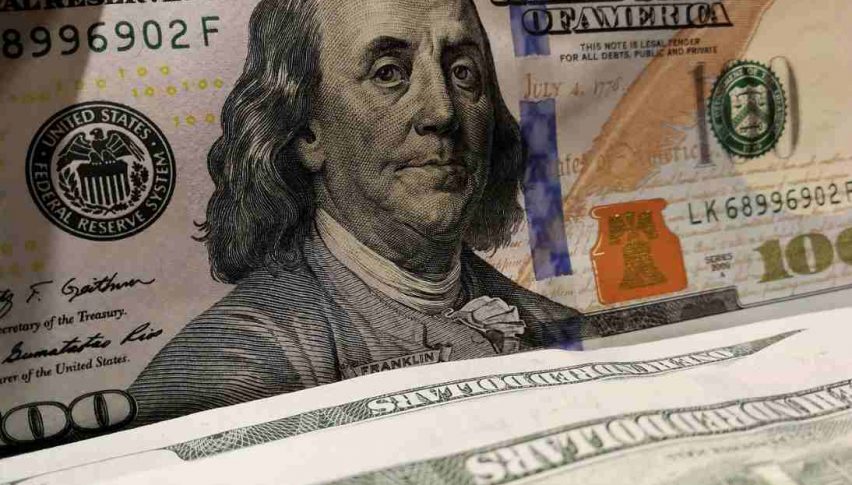 U.S. Initial Jobless Claims Set All-Time Record
Today has been another historic day on the markets, with U.S. Initial Jobless Claims (March 27) hitting a new all-time high. However, in a contrarian move, American stocks are on the bull. Just past the half-way point of the trading day, the DJIA DOW (+150), S&P 500 SPX (+25), and NASDAQ (+40) are all in the green. For the time being, a spike in crude oil is being deemed the culprit.
During the pre-market, several interesting economic reports were released to the public. Here's a quick look at the highlights:
Event                                                                         Actual          Projected          Previous
Challenger Job Cuts (March)                                  222.288K            NA                    56.660K
Continuing Jobless Claims (March 20)                  3.029M          4.882M                 1.784M
Initial Jobless Claims (March 27)                            6.648M            3.50M                 3.283M
ISM-NY Business Conditions Index (March)          12.9                  57.9                         51.9
The key stats of this group are the massive uptick in Initial Jobless Claims (March 27) and the reduction in the ISM-NY Business Conditions Index (March). Although these two figures were largely anticipated by the markets, they both have shifted the discussion from "recovery" to "deep recession." Ultimately, only time will tell if the economic damage is merely temporary or more permanent.
Initial Jobless Claims Spike, S&P 500 Gains Ground
Bidders have dominated today's action on Wall Street, generating a modest rally in U.S. stocks. At least for now, the June E-mini S&P 500 is showing signs of life.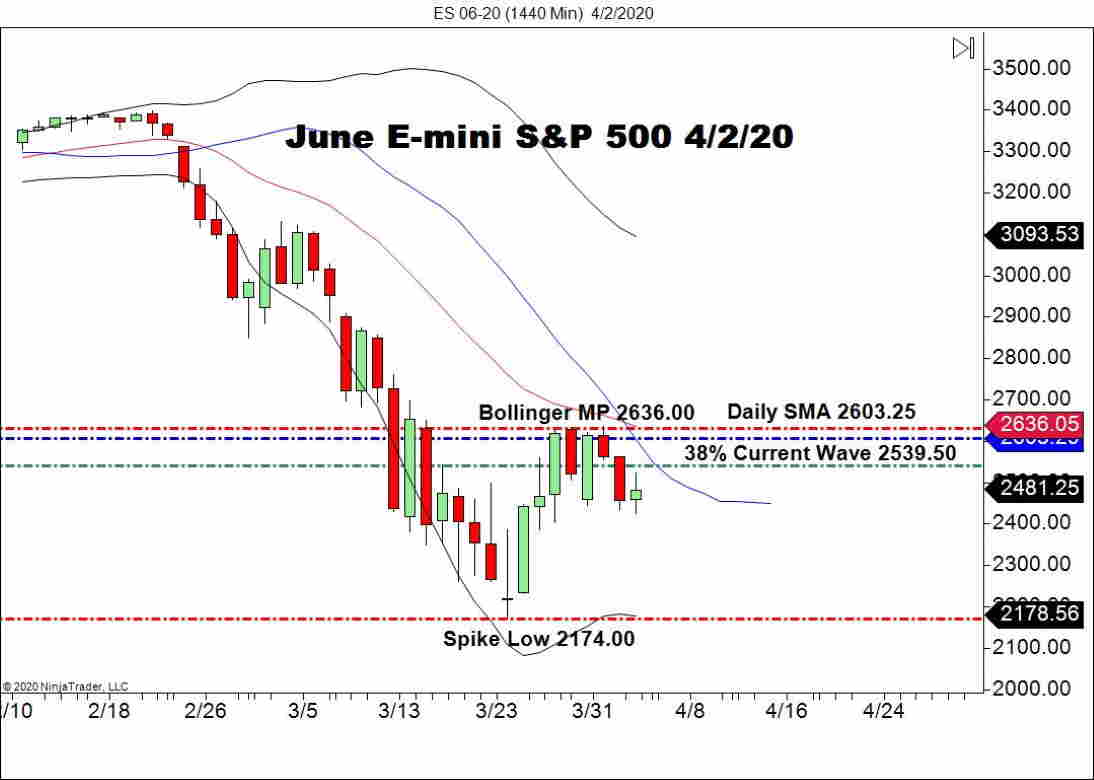 A bearish bias continues to be warranted for the June E-mini S&P 500. However, if the following resistance levels are breached, we may enter daily bullish territory relatively soon:
Resistance(1): 38% Current Wave Retracement, 2539.50

Resistance(2): Daily SMA, 2603.25

Resistance(3): Bollinger MP, 2636.00
Overview: Tomorrow is a big day for U.S. stocks, specifically those involved in the oil and gas industry. A conference at the White House is scheduled with Trump administration officials and heads of the petroleum industry. No doubt, the topic of the day will be government backing of the North American fracking industry.
In addition, U.S. Non-Farm Payrolls are due out during the pre-market hours. The figure is expected to come in at -100,000 but no one is confident of the final numbers. If they are anything like today's Initial Jobless Claims, we may be looking at a record-breaking loss in NFP.