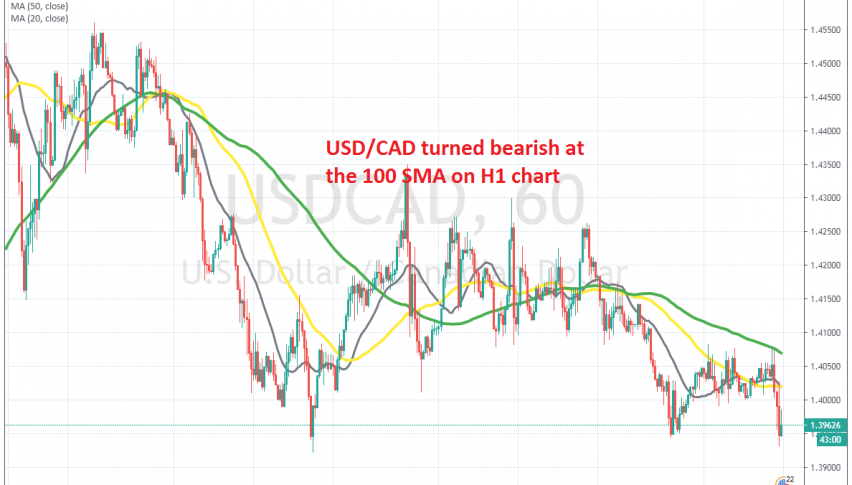 Cashing in on Our USD/CAD Short Signal, After the Employment Reports
A while ago today I took a short at USD/CAD . I opened a sell forex signals, since the pressure has turned to the downside on this pair, with OPEC+ planning to deliver a large cut in production of around 10 million barrels/day. Nothing is for sure, but chances are that they will be forced to reach an agreement and deliver something, otherwise crude Oil would crash lower again.
The OPEC+ meting started at 2 pm GMT and it is still ongoing and the employment reports from Canada and the US were coming up. But, I decided to take a shot since the pressure has been to the downside for this pair and the retrace higher was complete and the 100 SMA (green) was catching up on the H1 chart.
Crude Oil has made some big spikes in the last several hours, worth more than $3 at the widest part of the range, so things are hating up in the OPEC+ meeting it seems. The employment reports from US and Canada were also released, both of which were horrible, but markets concentrated more on the US report, which sent USD/CAD more than 100 pips lower from top to bottom. We booked profit on our signal, so that trade went well.