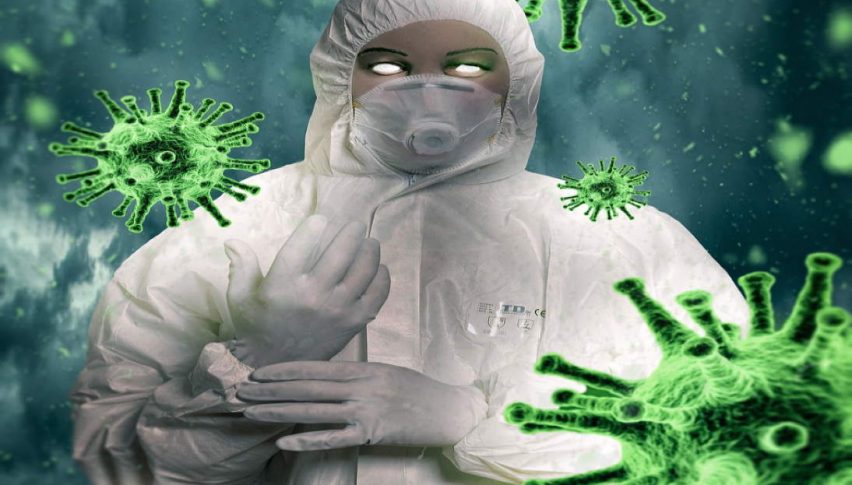 Is The COVID-19 Stock Market Rout Over?
These days, it seems like everyone in the market is asking one question: is the COVID-19 bottom in? While any answer to this inquiry is speculation at best, the consensus opinion seems to be no. History has shown us that the initial rally from a market crash is false ― will this be the case in 2020?
If the first full trading week of April is any indication, the market panic may be over. U.S. stocks are well off of yearly lows, with the DJIA DOW up more than 30% in a matter of weeks. Those that scoffed at a "V" shaped market recovery are likely now reconsidering their positions.
Of course, the COVID-19 saga is far from over. Many still remain in quarantine and fatalities continue to rise. However, the contagion is showing signs of slowing. Given the massive QE and stimulus, one has to believe that a steep rally is very likely when the economy restarts.
Is The COVID-19 Bottom In For The DOW?
It's been a rough two months for the DJIA. Values have plummeted from all-time highs to multi-year lows. Subsequently, the DOW closed pre-Easter weekend trade above 23,500. This is a major accomplishment and one that challenges the COVID-19 bearish trend.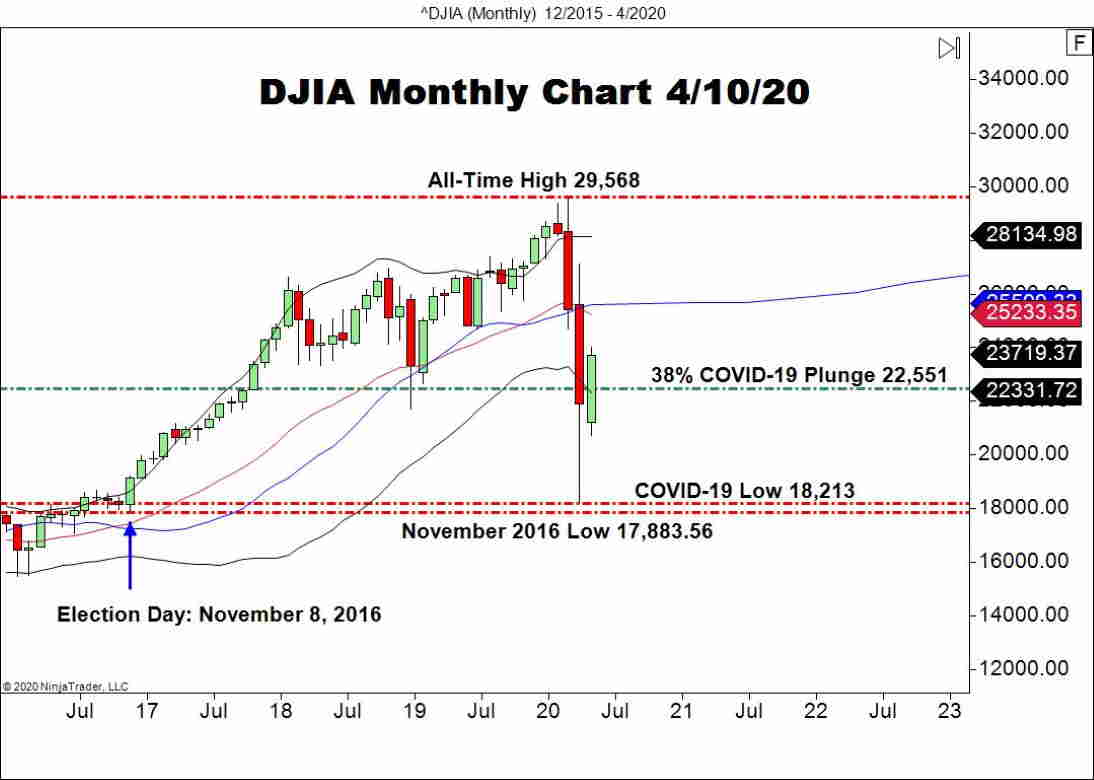 At this point, there are two broad areas to keep an eye on for the DOW:
Resistance(1): Psyche Level, 25,000

Support(1): 38% COVID-19 Retracement, 22,551
Overview: For the time being, it's all about the 25,000-22,500 area for the DOW. There is a tremendous amount of liquidity flowing into the markets ― a return to 25,000 is highly likely to occur during the near future. Where we go from there is anyone's guess.
If 25,000 is tested during April, the rally will represent a 37% DOW gain in about six weeks time. While such a move will not signal the end of the COVID-19 panic, it will suggest that the DOW at 30,000 is doable by Election Day in November.