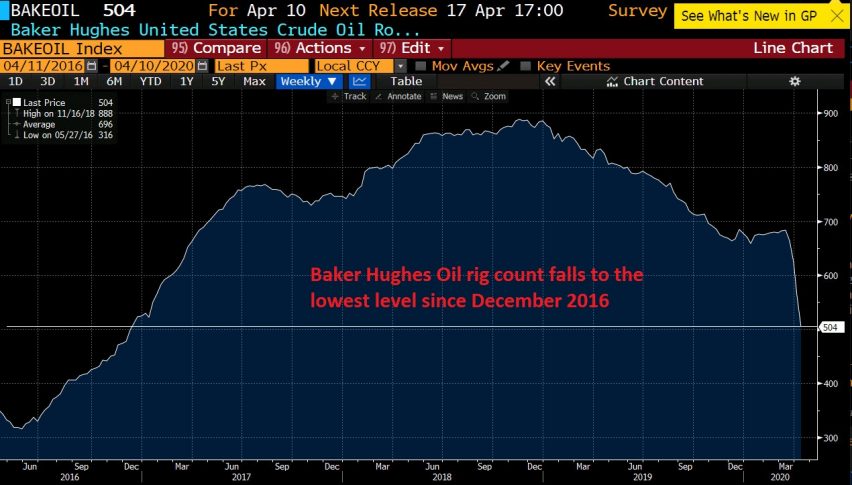 Seems Like OPEC Will Finally Reach An Agreement to Cut Production
Yesterday, Oil prices fell around $5 to $22.40s after Mexico refused to join in a coordinated global cut in Oil production. Mexico left the OPEC+ meeting, so that meeting didn't produce anything concrete. Although, signs were that they were going to go ahead even without Mexico. Today is the G20 meeting and we are hearing some optimistic tones regarding the Oil production cut. Below are comments officials of certain countries.
US Energy Sec. Brouillette releases remarks before G20 meeting
Must end oil price drop to stabilize markets
All nations must help reduce the oil surplus
US oil output will be down about 2 million barrels per day by year-end
Models show US output cuts could reach 3 million barrels per day
Disappointed OPEC+ deal hasn't happened yet
Recent failure of Saudi Arabia and Russia to agree to supply cut is extremely disappointing
Russia's Novak speaking from the G 20 energy ministers  video conference
Coronavirus spread affects global economy
Coronavirus outbreak requires facet joint actions
G20 countries should act in spirit of partnership
G20 meeting should support OPEC+ efforts
Together we should create a monitoring mechanism
Comments from Lopez-Obrador:
Mexico has a deal with OPEC+ and US to cut output
We argued that it's very hard to cut output
Mexico has struggled to increase its production
Mexico will contribute to stabilize prices
Mexico agreed to cut 100K bpd
Says US will cut additional 250K bpd
Mexico has already informed oil producers of agreement
Target will be 1.686mbpd
Says "it's a done deal"
OPEC demanded Mexico cut 400K bpd but Lopez Obrador seems to indicate that OPEC+ has relented, perhaps because the US has pledged to cut. I won't believe it until we hear from OPEC. Mexico has one of the stronger hands here because they have hedge all 2020 production.
Amlo is indicating that than is for Mexico to eventually process all its oil domestically. My guess here is that Mexico is basically angling to create a closed oil industry and saying that if its internal production meets its own demand, then how much they produce is no one's business.