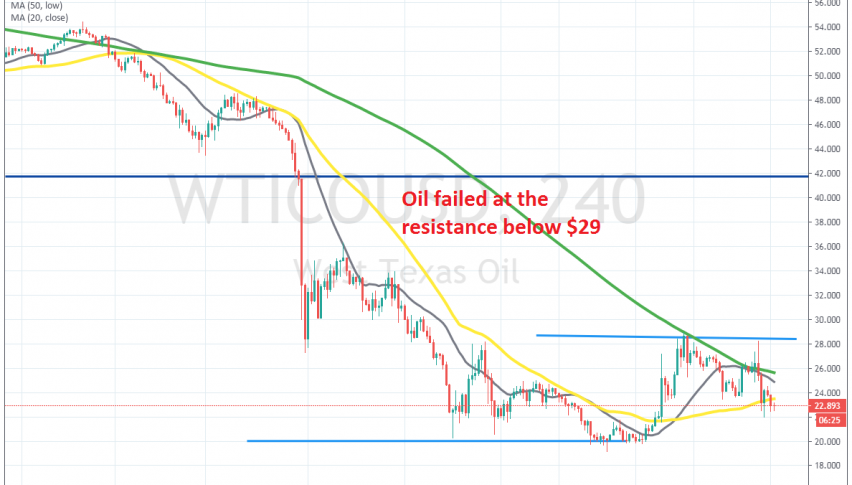 Oil Falls Below the 100 and 50 SMA Again, Despite the Production Cut From OPEC+
Crude Oil crashed lower during late February and in the first half of March, as coronavirus forced many economies to shut down and the demand for Oil declined massively. The Oil war between Saudis and Russia didn't help much either; in fact that was another reason for the crash in Oil prices.
At the end of the first week of this month, we saw US WTI Crude Oil make a strong comeback, surging nearly 10 cents, from $19 to below $29. But, the 100 SMA (green) stopped the climb right below $29. The price reversed down last week, but climbed back up and moved above the 100 SMA at the end of last week.
But, on Friday we saw another bearish reversal before markets closed, just in case the world ended over the weekend. The price fell below the 100 SMA and below the 50 SMA (yellow) as well on the H4 chart. OPEC+ reached a deal last night to cut production by 9.8 million barrels/day.
But, it seems like that wasn't enough, since the $2 jump when market opened in the Asian session faded away pretty fast and the price returned back below the 50 SMA. So, Crude Oil remains bearish despite the cut in production from OPEC+. We will try to sell the pullbacks higher now, probably at the 100 SMA which stands at around $25.