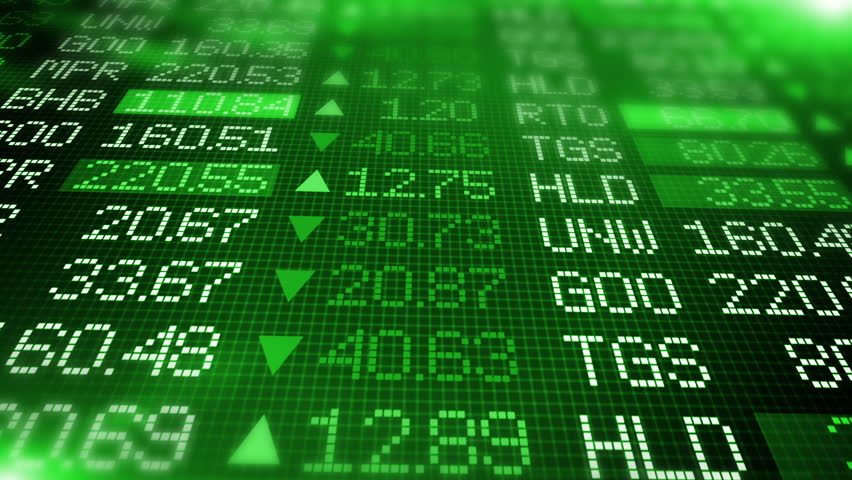 U.S. Stocks Up, S&P 500 Regains 50% Of COVID-19 Losses
Q1 2020 earnings season kicked off in earnest this morning with a collection of interesting numbers. Johnson & Johnson reported a decent EPS, with JPMorgan missing analysts' expectations badly. Thus far, the equities bulls haven't been deterred. Through the halfway point of the Wall Street session, the DJIA DOW (+485), S&P 500 SPX (+71), and NASDAQ (+287) are all well into the green. 
Earnings season is always an interesting time to trade equities, specifically those that are expected to under or over-perform the market. For Q1 2020, no one really knows what to expect. Analysts predict terrible figures for many companies, but there is no real definition of what constitutes "bad" in the COVID-19 era. Today, JPMorgan reported $0.78 per share earnings, well beneath the $1.84 estimate. Although the company's stock is down today, it looks like the markets are upbeat just because the figure remained positive.
On the economic news front, the calendar is relatively bare. Today's headliner is the Redbook Index (YoY, April 10), which came in at -2.0%, down from 5.3% last year at this time. At this point, traders and investors are favoring intermediate-term optimism over negative EPS and retail data.
Is the S&P 500 now in a bull market? It's too early to make that call, but bidders are making a strong case for the "V" recovery.
June E-mini S&P 500 Futures Eclipse 50% Gains
The past several weeks have been good ones for the S&P 500. Since the March 23 low, prices have rebounded more than 50%. For the June E-mini S&P 500, the technical picture is turning bullish as the 50% Fibonacci Retracement of the COVID-19 plunge (2786.00) is setting up as strong downside support.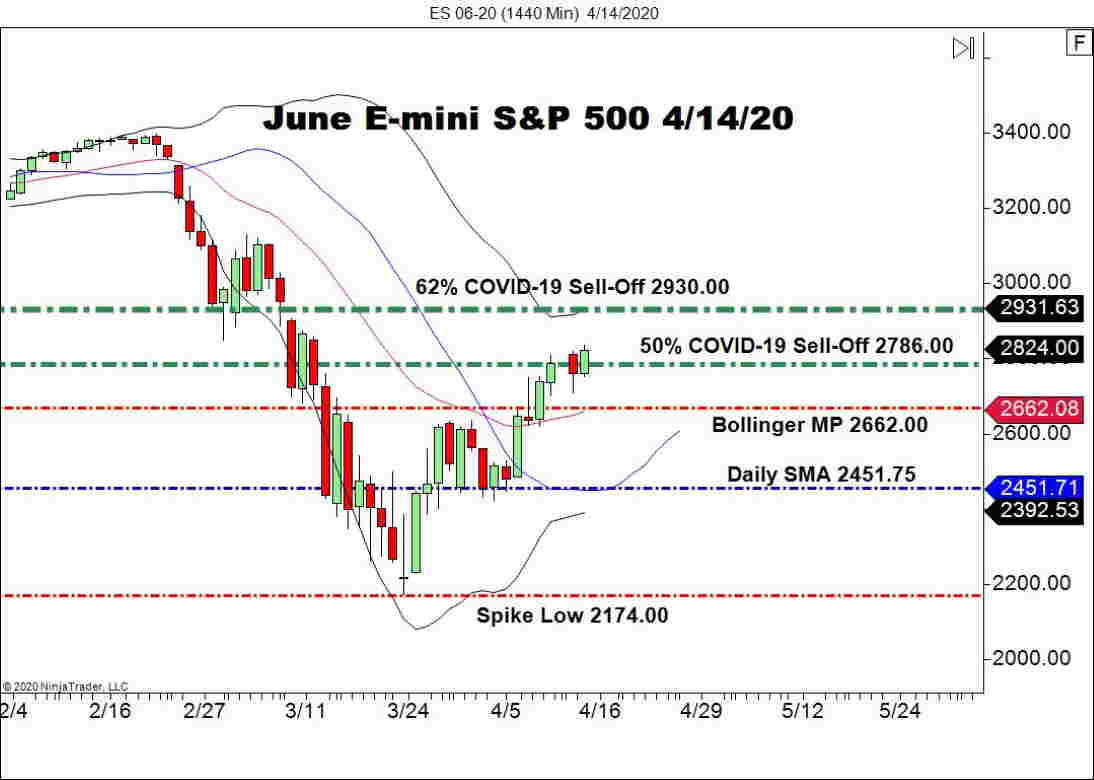 Here are the levels to watch in June E-mini S&Ps for the near future:
Resistance(1): 62% Retracement of COVID-19 Sell-Off, 2930.00

Support(1): 50% Retracement of COVID-19 Sell-Off, 2786.00
Overview: As we roll deeper into this week's earnings reports, the S&P 500 is hanging tough in bullish territory. If we see a strong close today, be on the lookout for the June E-mini S&Ps to put in a test of topside Fibonacci resistance sooner rather than later.