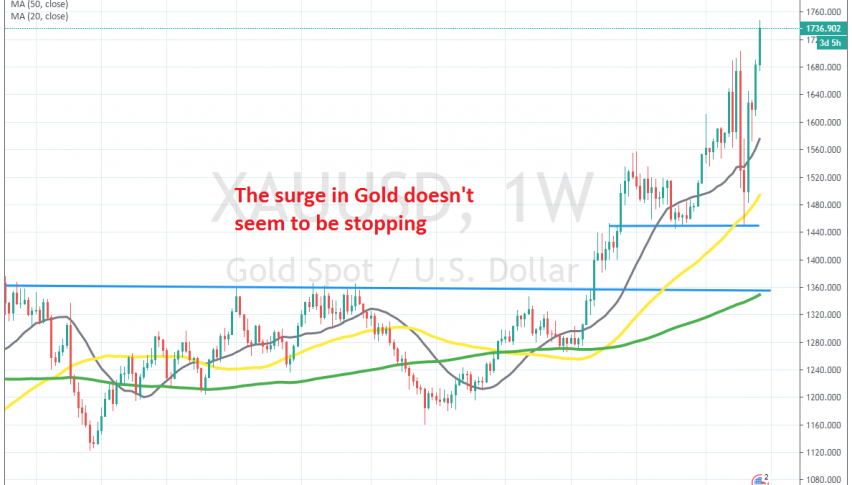 There's Nothing Stopping Gold, as Cash Flows in Markets
GOLD has been on a bullish trend since August 2018, but the trend picked up pace last year, as the trade war between US and China hurt the global economy, putting manufacturing in recession in many countries. We saw a retrace lower in the last quarter od 2019, as the sentiment improved, but the spread of coronavirus brought back the demand for Gold.
The JPY hasn't been exactly climbing in the last month or so, but Gold seems determined to head for the stars. Central banks and governments across the globe are pouring money at the markets like crazy, accounting for trillions of Dollars or Euros.
As a result, the demand for Gold has been massive and Gold has been surging in the last few weeks, after bouncing at the 50 SMA (yellow) on the H4 chart, following a steep retrace in March. The price broke above last month's highs at $1,700 and is now heading for all time highs at $1,920, which was put in place back in 2011.