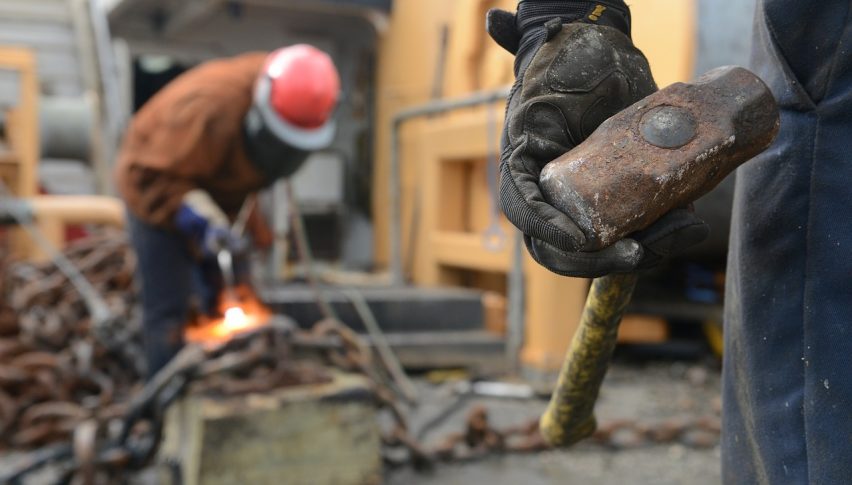 Aussie Jobs Post a Shock Result But Don't be Fooled
Posted Thursday, April 16, 2020 by
Rowan Crosby
• 2 min read
We saw some better than expected data for Aussie jobs today, but the worst appears to be yet to come.
Last month, the economy added 5.9K jobs, however, the expectation for was a big negative result. At the same time, the jobless rate jumped but only marginally ending up at 5.2% from 5.1%.
Now the devil appears to be in the detail, as half of this was taken prior to the economy effectively getting shutdown. So all that has happened is the can has been kicked down the road and we are going to be looking at a bigger wipeout in April I would suspect.
That was certainly how the AUD/USD took the news as well – with little fanfare. Price is down around -0.2% on the session but is holding above the 0.6300 mark for the time being.
After a week or so of green days, the Aussie finally took a bit of a hit yesterday, which was triggered by some USD buying against the commodity currencies. That started when US retail sales came in with a less than stellar result. That was not surprising, but it showed that outside of essentials, spending has really slowed and it will take time to bounce back, even after the restrictions begin to be eased.
Looking now at the technical and as I suggested yesterday, the AUD/USD is pulling back towards that trendline almost exactly on it. After the bounce, the AUD was ripe for a bit of weakness and I feel like that is what we are seeing here.
If price can hold both this level and the trendline, then we could be in for another grind higher, or the very least a period of consolidation in this range.
But if we get more soft jobs data in the US tonight, that could spark further USD buying and weigh on the Aussie in the next 24 hours.