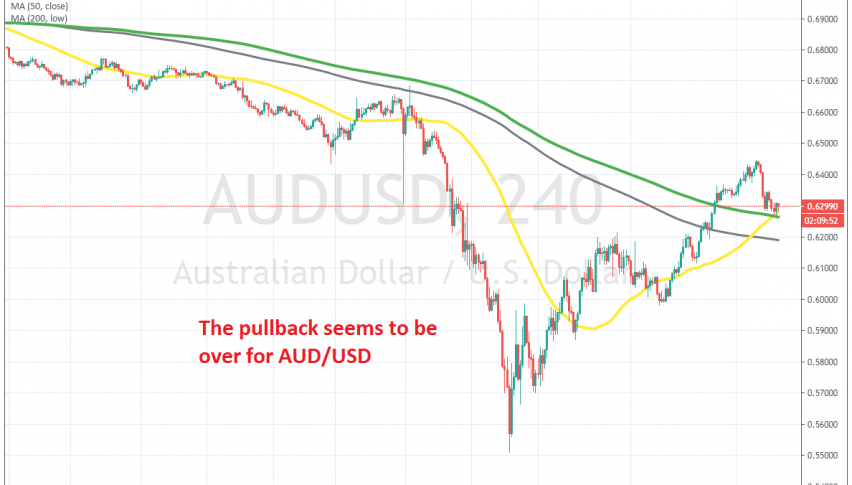 Buying the Pullback in AUD/USD
AUD/USD crashed around 12 cents lower in the first half of March, as the coronavirus fears sent the USD surging higher as a world reserve currency. As a result, this pair tumbled lower, like most risk currencies did. But, the sentiment improved somewhat, after governments and central banks started pouring money into markets like never before.
The USD reversed lower, while risk assets retraced higher, as seen from the stock markets which have been climbing higher in the last month or so. AUD/USD climbed nearly 10 cents higher from the bottom since mid March and the picture seems pretty bullish now.
Although, the USD has gained some momentum in the last several trading sessions, as Crude Oil prices turned lower again, trading near the bottom which was put in place last month. As a result, we have see a pullback in this pair during the last few days, which seems weak, but it's enough to refresh the charts. The 100 SMA (green) and the 50 SMA (yellow) are providing support on the H4 chart, se we decided to go long on AUD/USD, since it is also overbought now.