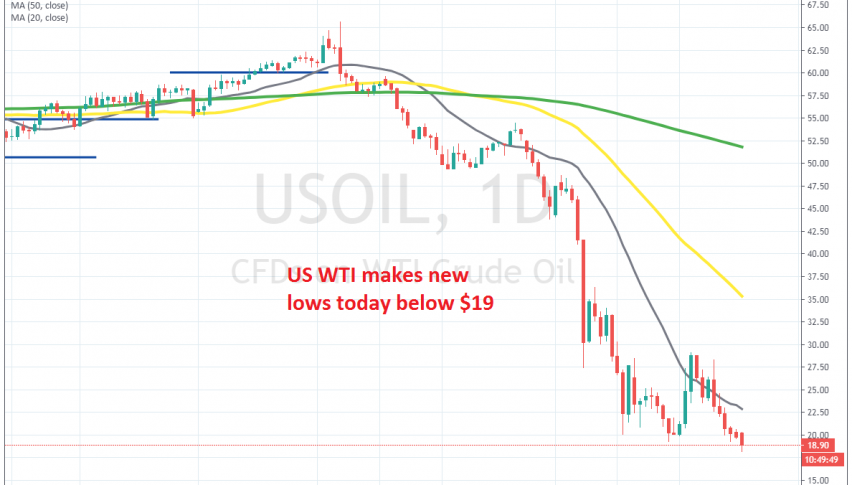 US WTI Crude Oil Makes New Lows Below $19, Despite the Cut From OPEC+
OPEC+ finally came together last weekend and reached a deal to cut production by 9.7 million barrels/day. That was a forced decision, given that Oil prices were tumbling lower, partly due to the lower demand coming from coronavirus shutdown, and party due to the Oil war between Saudi Arabia and Russia. But, Crude Oil has turned bearish again, losing all the gains from that decision.
US WTI crude is back down and it has made some new lows now, falling below $19, which opens the door for further declines. Russia is trying to look calm. The Russian energy ministry made some comments on the matter, saying that it will take some time for the cut in production to start having an effect on Oil prices. Below are their comments:
Comments by the Kremlin on the oil market
OPEC+ deal needs time to have full effect on the oil market
Global output deal is yet to be implemented
Still expects the deal to have an effect on oil prices
Closely monitoring the oil market
That said, the Saudis are playing dirty again, as they continue to flood markets with extensive amounts of Oil. They even reduced the price to the Asian markets, even though India is not importing any Oil at the moment. So, the decline continues for crude Oil and it seems like the cut in production won't help much, since Saudis keep exporting extensively.