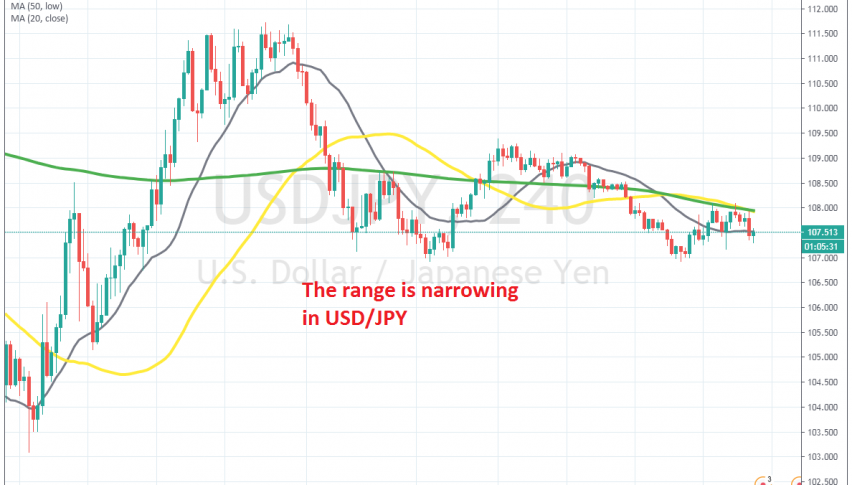 USD/JPY Trading Sideways In April
USD/JPY went through quite a large decline towards the end of February and the beginning of March, falling by more than 11 cents, as markets turned into safe havens, with coronavirus spreading in the West. But, the comeback was also quite strong, with USD/JPY claiming back almost all losses.
he demand for Gold continued and the USD turned even weaker since the middle of March, but the weakness was greater in the JPY, which sent this pair surging back up in the second half of last month. In the last week of March we did see a pullback from below 112, to 107.
But, the pullback ended as soon as this month started and it has been trading in a range since then. The range was around 200 pips wide in the first week, but the range narrowed to 100 pips this week. So, there's uncertainty in this pair, which is showed by the narrowing range. I think that this sort of price action will continue for some more time, until countries start to reopen, then another puzzle will begin for forex traders.