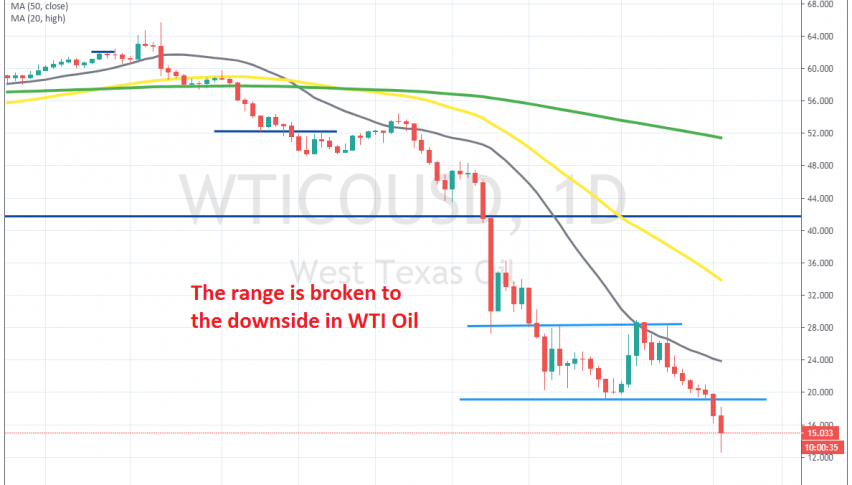 The Previous Support Should Turn Into Resistance for Crude Oil Now
Crude Oil has turned bearish again. Oil crashed down in March as panic set in, following the coronavirus outbreak in Europe and the Oil war between Saudi Arabia and Russia, but as OPEC+ decided to meet and cut production by 9.7 million barrels/day, Crude Oil rallied nearly $10 higher.
Saudi Arabia didn't stick to the OPEC+ agreement and is continuing to flood Asian markets with cheap Oil under the rug, which is not that secret after all. On top of that, the lockdown due to coronavirus continues, which is keeping risk sentiment subdued and risk assets such as Oil subdued.
US WTI crude broke below $20 for the second time since late March, so this time it became apparent that the break was for real. No buying pressure whatsoever, while US Crude Oil futures fell below $0 per barrel, which is the worst level since the stock exchange open in 1983.
Yesterday Crude Oil slipped to $16, so the downside doesn't seem to end. Now, the previous support at $19 and at $20 as well will turn into resistance if buyers return at some point, so I'm thinking about going short there on a pullback higher. Although, we will follow to see what goes on with OPEC and coronavirus when the pullback comes.