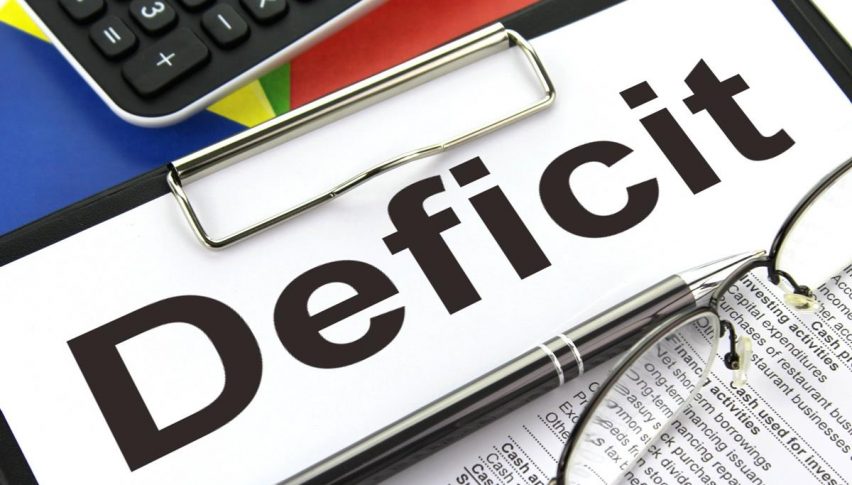 UK Government's Deficit Could Exceed £300 Billion in 2020
Posted Tuesday, April 21, 2020 by
Arslan Butt
• 1 min read
According to latest estimates by the Centre for Policy Studies, the UK government's deficit could soar to as high as £300 billion in 2020 as it ramps up borrowing to tackle the ballooning coronavirus crisis. The UK Treasury could spend up to £127 billion towards direct bailout, including the recently launched furlough scheme for employees to offset rise in unemployment.
The estimates also include an additional £119 billion of indirect spending in the form of reduced tax revenues through the period of the shutdown which is currently in place. So far, the OBR has already forecast a 35% decline in UK's GDP during Q2 2020 as a result of the lockdown measures in place, which could add to the rising deficit.
According to senior researcher at the Centre for Policy Studies, Caroline Elsom, "Counting the full cost of the coronavirus outbreak is vital to managing the ongoing crisis and planning future steps. As the economic impact becomes clearer, we will continue to track what this means for our public finances to help steer the country through to recovery."
So far this year, the government's borrowing has already crossed £55 billion. The ongoing coronavirus pandemic has forced the government to ramp up stimulus measures in a desperate bid to stave off the economic fallout from the pandemic.