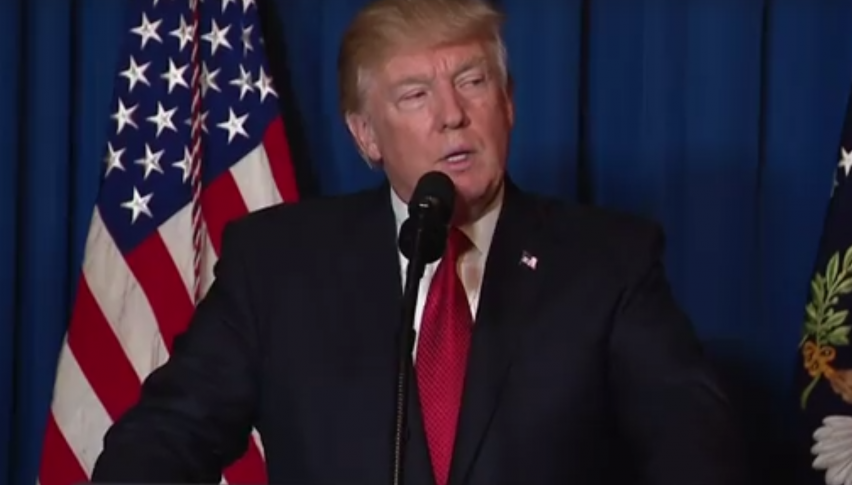 EIA Reports 15 Million Barrel Build In Crude Oil Supplies
For the third consecutive session, WTI crude oil has posted enormous traded volumes and price action. With a few hours to go in the CME's electronic session, June WTI futures have already traded nearly 1 million contracts. Much of the reason for the heavy participation was the release of the EIA Crude Oil Stocks report. The number came in at 15.022 million barrels, below expectations and last week's figure.
In total, inventories are reported to be 518.6 million barrels. This figure is enormous and within 17 million barrels of 2017's all-time record of 535 million. Thus far, energy traders have made an about-face toward the data ― June WTI futures are in positive territory for the session.
EIA Reports Massive Build, USD/CAD Falls
The Loonie has been on a rollercoaster ride since the COVID-19 pandemic took hold back in March. Now, values appear to be stabilizing just beneath the 1.4200 handle. If WTI regains some of its lost market share, 1.4200 may set up to be an intermediate-term top in this market.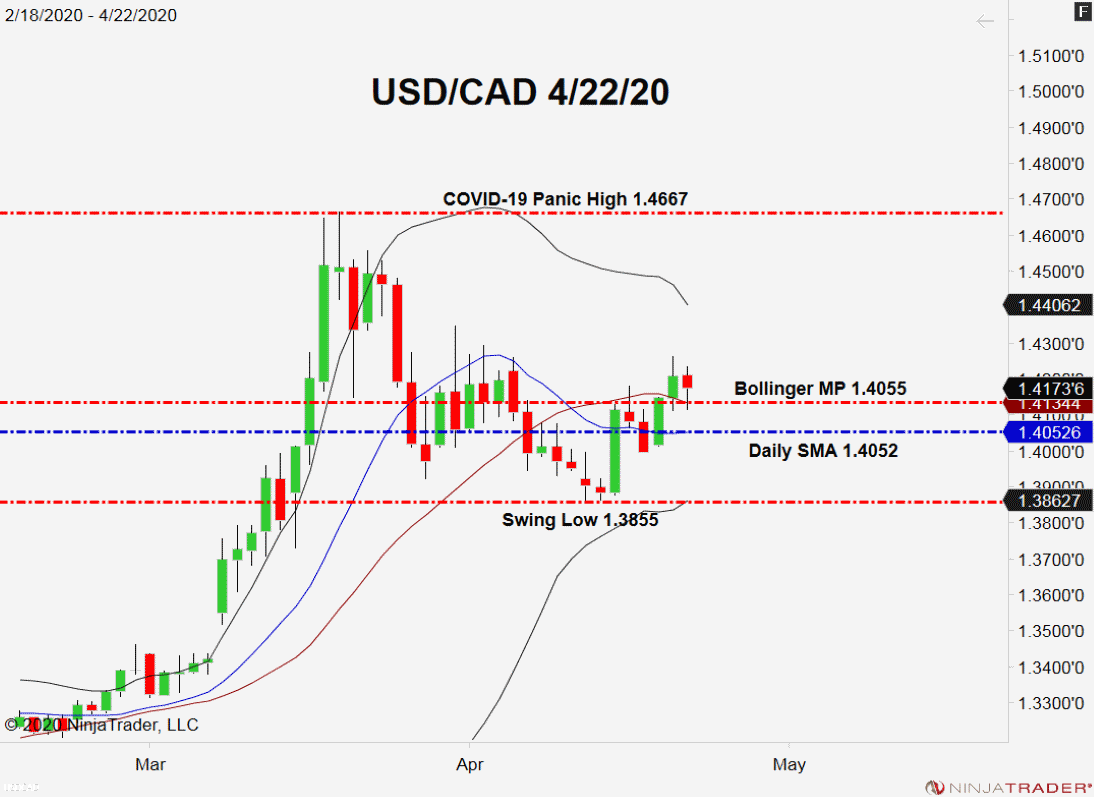 Here are the support levels to watch for the USD/CAD moving forward:
Support(1): Bollinger MP, 1.4055

Support(2): Daily SMA, 1.4052
Overview: Perhaps the biggest news story coming out of the crude oil market is a Trump tweet from earlier today. The statement came as a shock to many and took a harsh tone toward sea bound Iranian provocateurs: 
"I have instructed the United States Navy to shoot down and destroy any and all Iranian gunboats if they harass our ships at sea."
Given the EIA's supply report and the bearish pressure on crude oil, Trump's tweet has done little to boost prices. However, if nothing else, today's saber-rattling suggests that Iran/U.S. tensions are far from dormant.