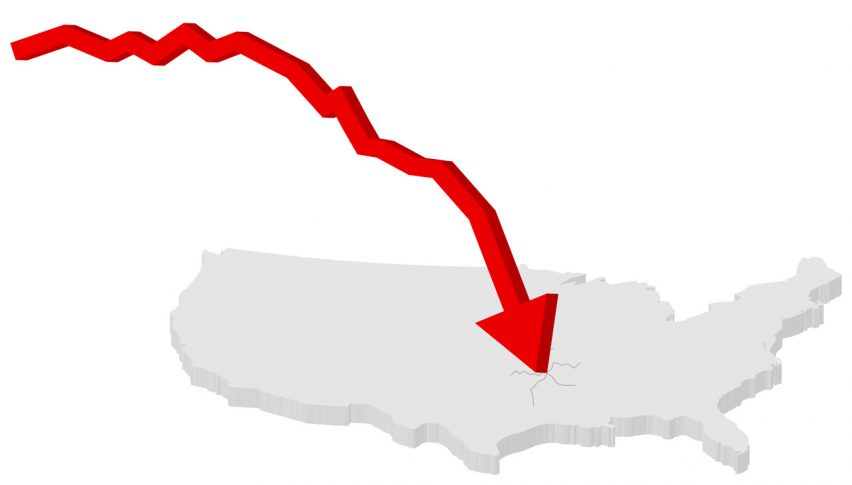 Global Business Leaders Anticipate U-Shaped Economic Recovery After Coronavirus
Posted Wednesday, April 22, 2020 by
Arslan Butt
• 1 min read
According to a survey by YPO, business leaders worldwide anticipate a U-shaped recovery in the global economy post the coronavirus pandemic. About 60% of global CEOs expect the downturn to last long and a rebound to take more time.
Meanwhile, 22% of CEOs surveyed predict a double-dip recession coming up in the aftermath of the pandemic that has impacted almost every country across the world. Business leaders also highlighted the specific risks the pandemic-fueled recession poses to their companies, with 40% indicating severe threat and 11% stating that their firms may not survive the downturn.
The most at risk sector is the hospitality and restaurants' sector, with 41% of CEOs fearing that their companies may not be able to operate even after the pandemic. Meanwhile, 30% of aviation businesses and 19% of companies in wholesale and retail also indicated that their firms' survival was at risk.
Nearly two-thirds of business leaders expect earnings to be impacted adversely for over a year. In addition, around 25% companies forecast downsizing their workforce by over 20% over the course of the next year.
We have some important economic events this week, although crude Oil is under spotlight as China's economy should show a rebound
1 month ago