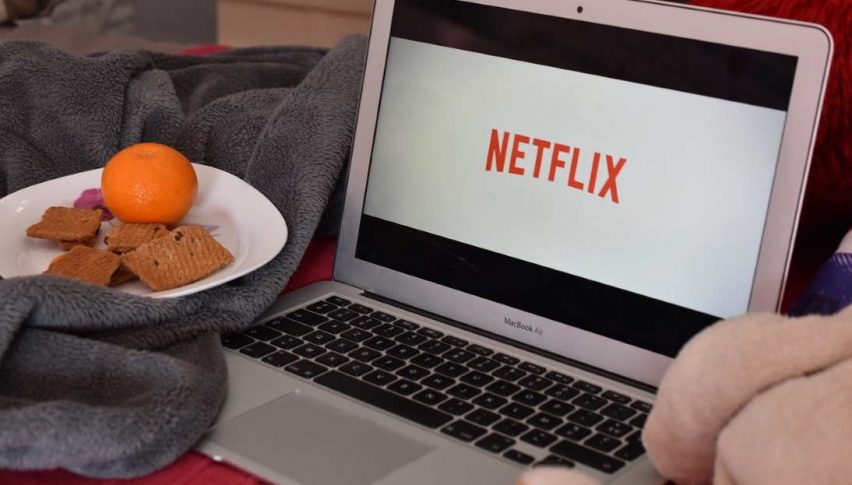 U.S. Indices Rally Despite A Rough Session For Netflix
This morning's Wall Street action has been wild as fresh government stimulus has reinforced trader sentiment. Through the first half of the session, the DJIA DOW (+440), S&P 500 SPX (+58), and NASDAQ (+205) are all in the green. Perhaps the biggest story of the day has been the rout of Netflix (NFLX) stock, which is off more than 2% on the session.
In an earnings report from late Tuesday, Netflix reported its strongest quarter ever with 16 million new subscribers. The robust Q1 performance comes as no surprise as COVID-19 lockdowns and quarantines have led to a steep bump in demand. Subsequently, it looks like traders believe NFLX may have peaked amid ideal business conditions. 
On the traditional economic news front, the U.S. Housing Price Index (MoM, Feb.) has come in at 0.7%. This figure is above projections (0.3%) and the previous release (0.5%). Of course, the February's number is next to useless as the COVID-19 pandemic will undoubtedly derail readings for March and April.
Today's lagging performance of Netflix has held the NASDAQ in relative check. Let's dig into the daily technicals and see how the big tech firms are faring.
Netflix Down, June E-mini NASDAQ Futures Up
June E-mini NASDAQ futures are in the green following a three-day losing streak. For the time being, it looks like investors are optimistic about a post-COVID-19 rally.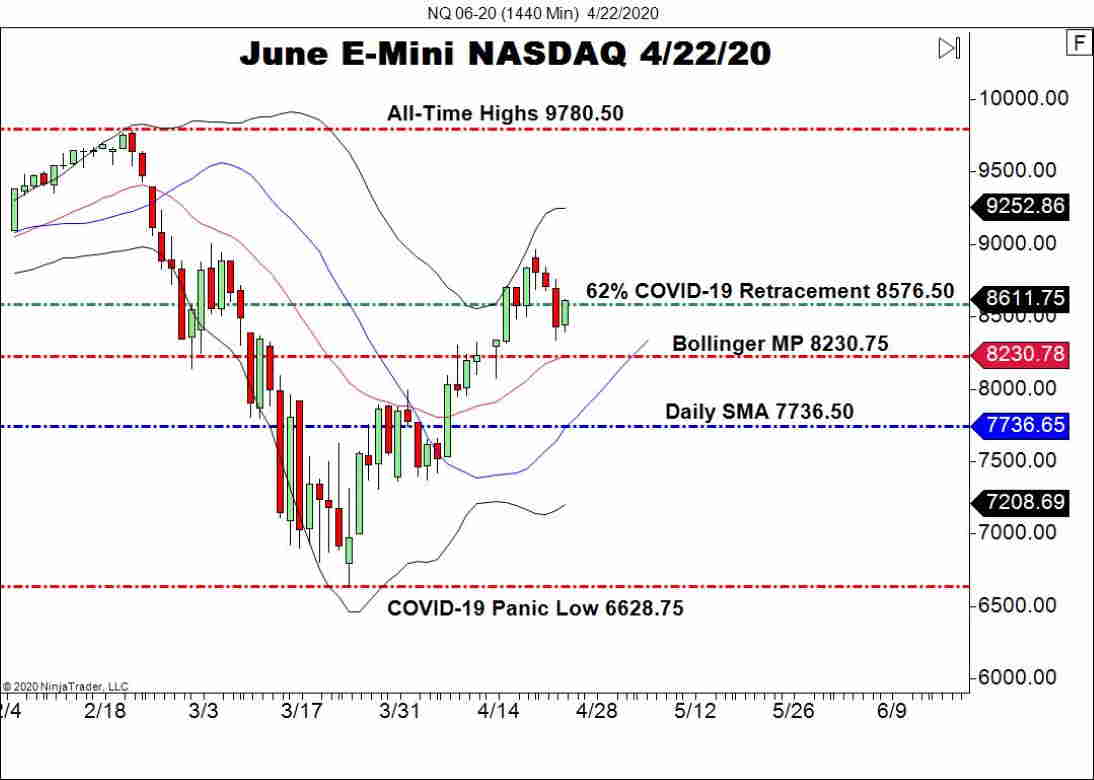 Overview: As we roll toward today's close, the key level to watch for the June E-mini NASDAQ is the 62% macro retracement (8576.50). If we see today's settlement above this threshold, a late-week run at 9000.00 will become likely. Perhaps a buy-back of Netflix stock later this afternoon will be the catalyst for extension of the intraday bullish trend.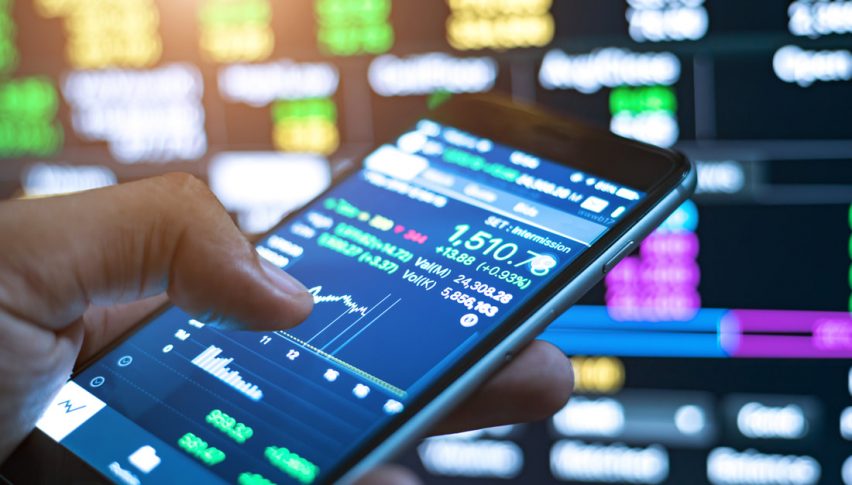 10 months ago