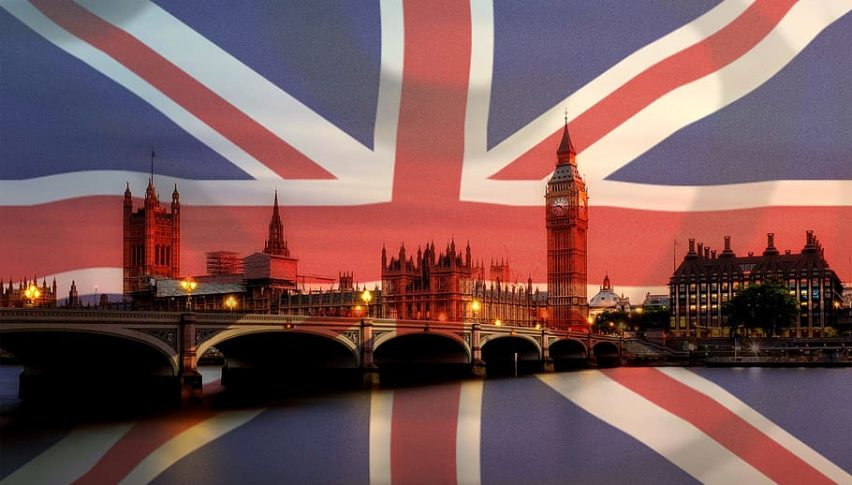 Britain Experiencing Worst Financial Downturn Since WWII
Posted Thursday, April 23, 2020 by
Arslan Butt
• 1 min read
Economists polled by Reuters reveal that the economic downturn currently underway in Britain is the worst one it has experienced in peacetime and that an economic recovery in H2 2020 looks increasingly challenging. The extended lockdowns across the country due to the coronavirus pandemic have brought economic activity to a standstill even as the government and BOE roll out stimulus programs to protect the economy.
According to the economists, Britain's economy is expected to contract by 13.1% in Q2 2020, the highest rate of contraction seen since WWII. Although economists expect growth to pick up to 6.3% and 3.3% in Q3 and Q4 respectively, Britain's economy still has severe downside risks from the ongoing pandemic.
Economists were unanimous in their opinion about the 100% likelihood of a recession in Britain this year, with the worst case scenario anticipating up to 40% contraction in the economy in the present quarter. The IMF has so far forecast a 6.5% contraction in the British economy for 2020, but expects growth to pick up to 4% next year.
Meanwhile, 50% of economists polled have forecast a U-shaped recovery as demand is expected to remain subdued even after the pandemic is brought under control in the coming months. The prolonged lockdowns are expected to hit both consumers' as well as businesses' consumption levels hard in the near future, making economic recovery harder.