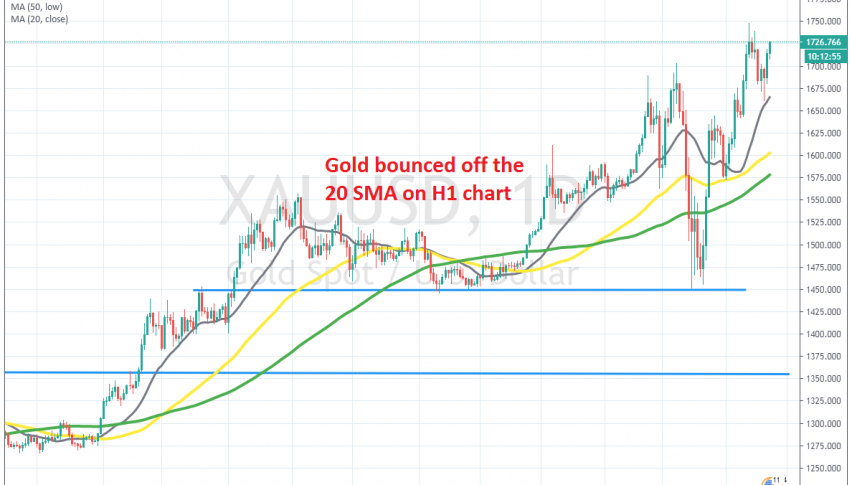 Buying Pressure Remains Strong in Gold, as it Bounces Off the 20 SMA
GOLD turned quite bullish last year, as the sentiment turned negative due to the escalating trade war between US and China. The global economy weakened and the demand for safe havens increased. But, we saw a slight retrace lower in Q4 of 2019, as the US and China softened their tones, eventually leading to the Phase One trade deal.
But, the buying pressure returned as soon as this year started and the outbreak of coronavirus in Europe sent Gold surging higher in the beginning of March. In the middle of March, Gold went through a ferocious pullback, as markets turned to the USD as a global reserve currency.
But, the situation reversed again just as quick and Gold climbed around $300 higher in the following several weeks. By the middle of last week though, Gold retraced lower and yesterday it fell to $1,660. But, the 20 SMA (grey) held the decline and Gold bounced higher off that moving average, with the price climbing above $1,700 again.
This shows that the buying pressure remains strong, with buyers coming in at the first opportunity they get. But, it will likely continue like this as long as the world remain in lockdown. So, buying pullbacks at moving averages will be the strategy for us in Gold.