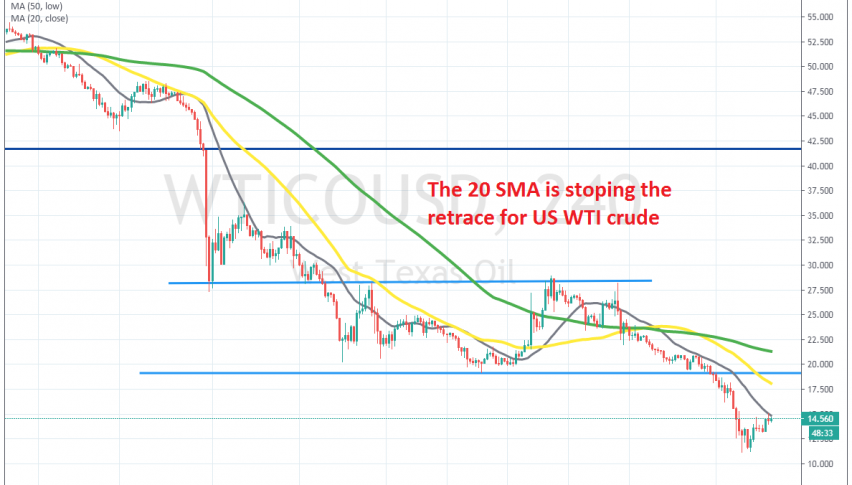 Deciding Whether to Short This Pullback in Crude Oil at the 20 SMA
Crude Oil has been crashing down since late April, as coronavirus broke out in Europe, turning the sentiment negative for risk assets such as crude Oil. Then came the Oil war between Saudi Arabia and Russia which sent Crude Oil crashing lower, with US WTI crude falling more than $30, ending up below $20 by the end of March.
But, the situation improved for a while, as Russia agreed to join the OPEC+ meeting, which produced a deal to cut global Oil production by 9.7 million barrels/day. That sent US WTI crude to $29, but it reversed down as markets realized that that wasn't going to be enough top fight the negative effect from the global shutdown.
Saudis resumed flooding markets with cheap Oil even after the deal and the crash resumed for crude Oil. US WTI spot fell to $11 on Wednesday, while US Crude Oil futures fell to nearly -$40 per barrel. We have seen a pullback higher in the last several sessions though, taking the price around $4 higher.
But, the 20 SMA (grey) is stopping the pullback and it seems like the bearish trend will resume again soon. We were deciding whether to sell Crude Oil up here, and took a short on UK Brent crude. Now waiting for the bearish trend to resume soon.