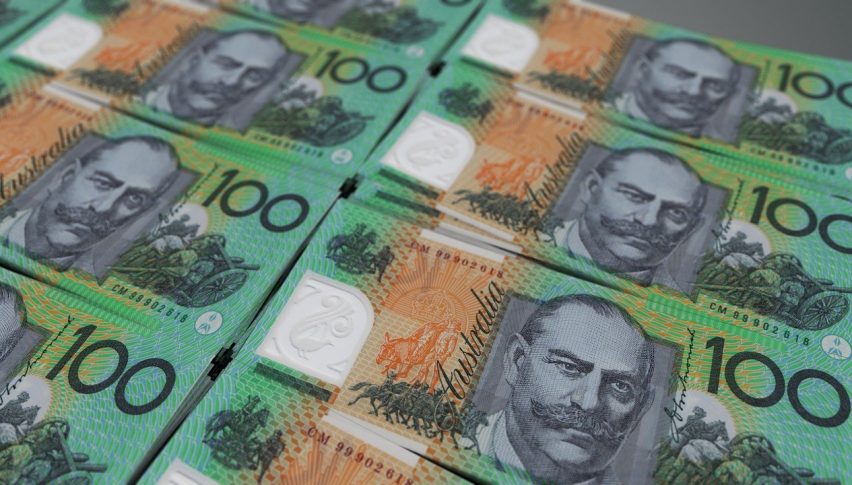 Key Levels for The AUD and NZD to Start the Week
The Aussie and the Kiwi saw some strong upside to end the week and both are pushing higher and are right at key resistance areas.
Both pairs finished Friday in the green and we could really make a case for them to go either way from this point. That said, there has been news about some states starting to ease social distancing restrictions (namely QLD, WA and NZ) and that seems to be helping markets stay green on Monday.
In terms of the data ahead, we do have some key releases fo both, that any other week, would be very important. But as we've been seeing, there is not too much to write home about at the moment. And markets really are already pricing in the worst-case scenarios.
That said, the two key data points for the week, don't look too bad. The AUD/USD will get CPI later in the week and that is the main one of interest to me. We are only expecting to see a small contraction here to 0.2%, however, as we know, the panic buying has probably helped offset losses in various other products that go into the measure. But nevertheless, the result isn't too bad.
It's a similar story with the NZD/USD which will look to the jobs data late in the week. The fall has been big, given that the entire economy is in virtual lockdown outside of essential services, but the data isn't really reflecting that as yet, so we take this with a grain of salt. There has been talk of unemployment hitting 30% for some context.
Key Levels
The Aussie will be trying its hardest to reclaim the 0.6400 mark on Monday. If we look at the charts from a short-term perspective, price is making higher lows and looks bullish. So a test of that point is very much on the cards. But much will depend on the USD and overall sentiment.
A break of the recent highs on April 15 could be a telling sign and lead to more upside.
For the Kiwi, price finished virtually exactly on 0.6000 and that is the main area of interest at the moment.
Price really needs to break out above the 0.6100 level or under 0.5950 to tell us who is in control.
The Kiwi looks to be making a triangle pattern, which makes it ripe for a big break.