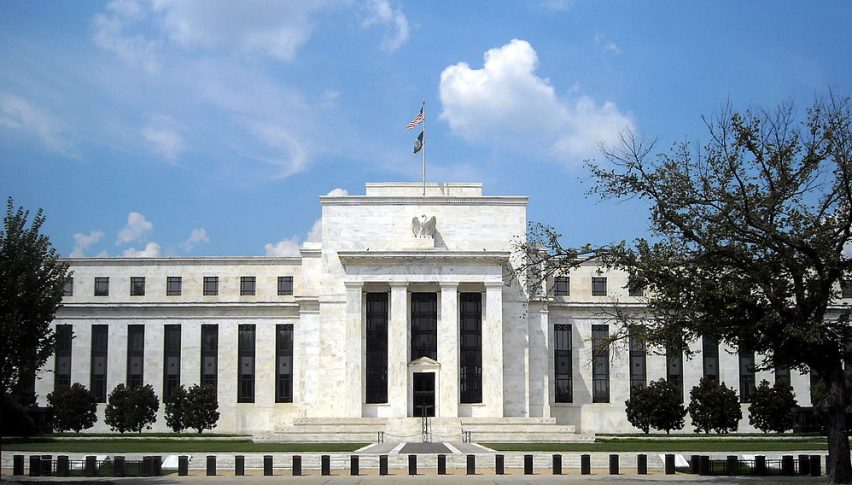 29 April 2020 FED Announcements: Recap & Highlights
For the first time during the COVID-19 pandemic, the FED Announcements will be conducted as scheduled. Following the introduction of 0% interest rates and QE Unlimited, the FED has issued an official statement regarding its view toward the economy. Going into the engagement, sentiment on Wall Street was positive. Now, things have shifted a bit as the FOMC's COVID-19 prognosis is in.
Highlights Of Today's FED Announcements
Amid a dreadful Q1 GDP reading and pending reopen of the U.S. economy, the FED issued its statement for April. Here are the highlights:
The FED is committed to doing "everything necessary" to promote economic growth post-COVID-19.

"The ongoing public health crisis will weigh heavily on economic activity, employment, and inflation in the near-term."

The Federal Funds Rate will be held at 0.0% to 0.25% for the foreseeable future.

Large-scale repurchases, Treasury acquisitions will continue. 

"Disruptions to economic activity have significantly impacted financial conditions."
Bottom Line: Today's FED Announcements were designed to promote confidence in the markets. By assuring the public that the U.S. Federal Reserve will aggressively promote recovery, commitments of more QE and 0% were effectively made. Only time will tell if the actions will drive market liquidity in the long-term.
U.S. stocks have pared gains since the FED Announcements became public. While the action is still decisively bullish, Jerome Powell's presser will very likely bring more angst to the markets.